"Conor McGregor In The Van Damme Role!"- Conor McGregor's Sylvester Stallone Inspired Post 'With A Big M60 Gun Like Rambo' Breaks The Internet
Published 10/01/2022, 9:00 AM EDT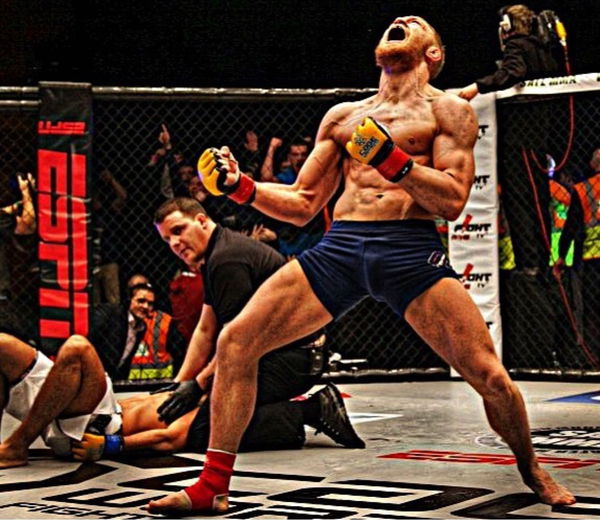 Conor McGregor is a genius at keeping the spotlight on himself. The former UFC two-division champion has been sidelined due to injury for over a year now. Nevertheless, he manages to get in the spotlight every once in a while through his social media presence. 'The Notorious' one is as good on a keyboard as he is on the microphone and he treats his fans to a few hot takes now and then.
ADVERTISEMENT
Article continues below this ad
As talks of his comeback are getting heated up, McGregor has been teasing the same on his social media. Recently, 'Mystic Mac' took to his Instagram with a message for fans and competitors alike.
ADVERTISEMENT
Article continues below this ad
Conor McGregor compares himself to Rambo
In a recent Instagram post, McGregor shared a picture from his Cage Warriors days with a rather lengthy caption. The picture seems to be from his lightweight title fight against Ivan Buchinger. In classic McGregor style, he asked his fans to picture him as mowing down insurgents "with a big m60 gun like Rambo."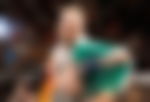 McGregor fans celebrated their idol in the comments under the post. "The world is excited to see you coming back into the octagon soon"– commented a user.
People had several things to say like, "where has this version of Conor been?"
"We miss this guy."
Another fan  chimed in saying, "Can't wait for the greatest comeback in sports history." Facebook user Justin Lee commented, "Can we get the movie Kickboxer remade with Conor McGregor in the Van Damme role!"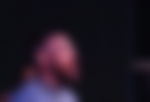 While the posts hyped up some fans, certain others did not take kindly to the post. "Brilliant picture. Great career, But now its time to have an another chapter", said a fan on Facebook.
Another fan said, "We love you Conor as an Irishman from the start but stop living in the before and bring the best out in yourself for the future." Another Facebook had a cheeky response- "I didn't realise you fought in Vietnam. Fair f*cking play. Learn something new everyday."
"Like Arnold did, you're gonna have to work on your English because half the time I can't understand you," said another social media user.
McGregor got the attention of fans and haters alike with a simple social media post.
Five potential opponents for McGregor's return fight
While Conor McGregor has been away from the cage due to injury, opponents are still calling him out. Title fights, money fights, and grudge matches are all possible options for McGregor as he prepares for his comeback.
ADVERTISEMENT
Article continues below this ad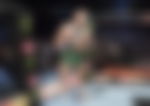 Charles Oliveira called out McGregor while he was champion. However, since Oliveira got stripped off it because of a weight miss. Another fighter who voiced his desire to fight Conor McGregor was Michael Chandler. Chandler has been making a name for himself in the UFC ever since his debut with the promotion. He has fought the best in his division and faces a tough challenge in Dustin Poirier at UFC 281 in November.
Watch this story- Tom Hardy's best MMA moments
ADVERTISEMENT
Article continues below this ad
Justin Gaethje is another name that has been associated with Conor McGregor on multiple occasions. This fight is a guaranteed barn burner and would sell PPVs easily. A fourth fight with Dustin Poirier is also not out of the question as many consider the ending to their trilogy fight inconclusive. Another potential comeback opponent would be Tony Ferguson. Even though 'El Cucuy' seems past his prime, this is still a legacy fight for both lightweights.
Who do you think will be McGregor's comeback fight against?