Conor McGregor Refuses to Acknowledge Khabib Nurmagomedov as He Names His Biggest Rivals in UFC
Published 03/15/2023, 4:00 PM EDT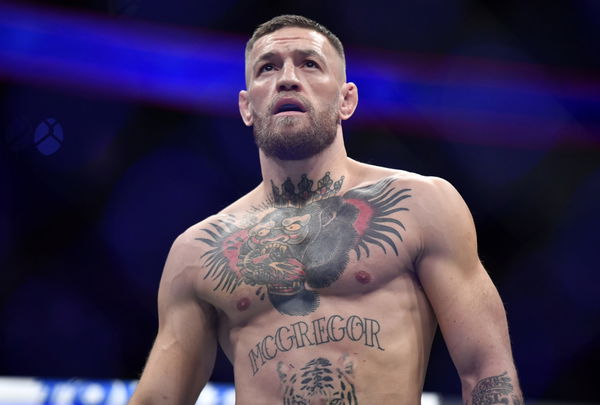 Conor McGregor is arguably the biggest superstar in the UFC. He has been in the sport for a while now and naturally had some great rivalries during his career. He has been away from the cage since his fight against Dustin Poirier, where he suffered a horrific injury and had to take time off from the fighting game. McGregor probably met his biggest rival in Dagestani champ Khabib Nurmagomedov. It, however, came as a surprise that the Irishman didn't name the 29-0 record holder as his biggest rival when Barstool sports journalist Robbie Fox asked him about his rivals.
Nowadays, ahead of his much-anticipated return, McGregor has been busy shooting for The Ultimate Fighter season 31. He is also ready to appear in a Hollywood flick alongside Jake Gyllenhaal.
ADVERTISEMENT
Article continues below this ad
Conor McGregor reveals his biggest opponents
Talking to Barstool sports, McGregor, stayed true to his 'Notorious' nature, and also shared his whiskey brand, Proper 12's products, with Robbie Fox. The MMA journalist asked the 34-year-old, "so you spoke about having great Rivals before when it's all said and done who do you think is going to go down as your biggest and best rival".
In reply to the question, the Irishman said, "I'm already into a Trilogy of a potential quadrilogy I've also got another Trilogy with Nate, you know. I've got some good competitors, good rivals for sure. I'm not sure whoever's willing to, you know, they say it's whoever's left. You know what I'm saying so whoever's left is uh is what I would say"
The answer had no mention of Khabib Nurmagomedov, who had a fight with McGregor that had a lot of spice in its build-up. Talking about his biggest achievements, the former double division champ said," yeah they're my babies. The other the guy the products all my babies"
McGregor speculated to go against Michael Chandler
ADVERTISEMENT
Article continues below this ad
McGregor fans have waited eagerly for him to get back in the UFC cage. While the USADA rules still keep him away from the UFC fighting scene; the Irishman is expected to fight his TUF 31 opposition coach Michael Chandler.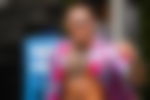 'Iron' is currently ranked 6th in the lightweight division and a match-up against 'The Notorious' will draw a lot of interest from fans.
ADVERTISEMENT
Article continues below this ad
Who do you think wins The Ultimate Fighter? Do you think McGregor vs Chandler will be a big fight? Let us know in the comments.
Watch This Story: Dana White makes Huge revelations involving Conor Mcgregor, Islam Makhachev, Alexander Volkanovski, others
Edited By: Vineet Nandwana