Conor McGregor Shuts Down the Idea of Fighting Dustin Poirier at Welterweight in their UFC 264 Trilogy Fight
Published 04/25/2021, 10:46 PM EDT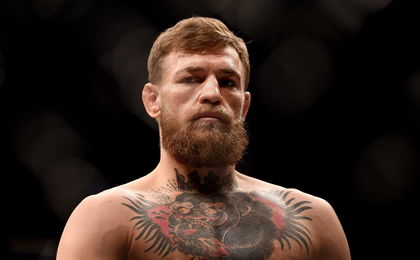 ---
---
UFC megastar Conor McGregor took to social media and shared his thoughts on all things fighting after UFC 261. The event captured the attention of multiple combat sports fanatics including 'The Notorious'. Chiefly, after the main event starring welterweight stand-outs wrapped up, McGregor caught an itch to fight at 170-pounds once more.
ADVERTISEMENT
Article continues below this ad
The welterweight champion, Kamaru Usman, knocked out challenger, Jorge Masvidal, in the second round of their contest at UFC 261. Seeing the buzz that welterweight was getting, the Irishman relayed sentiments to make a possible permanent move up to 170. In fact, McGregor's rival in Dustin Poirier pitched an idea along those lines and got a quick response.
ADVERTISEMENT
Article continues below this ad
Conor McGregor will be taking on Dustin Poirier in the main event for UFC 264 in a legacy-defining trilogy fight. 'The Diamond' scored a TKO victory over McGregor when they fought for a second time whilst weighing 155-pounds. Chiefly, Conor McGregor wants to right that wrong in the trilogy, however, he wants to do it at lightweight.
Conor McGregor: Maintaining consistency
McGregor's stance to rematch at the exact same weight category that he lost isn't something fans are seeing for the first time. When he lost to Nate Diaz the first time at welterweight at UFC 196, he made sure to book the rematch at the same weight class. The negates the possibility of fans coming out and accusing McGregor of winning under different circumstances.
ADVERTISEMENT
Article continues below this ad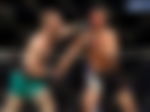 If Conor McGregor's bounce-back fight against Nate Diaz is any indication, he's sure to be extremely motivated against Poirier. 'The Diamond' became the first man to stop McGregor via strikes, and this understandably doesn't sit well with the Irishman. Conor McGregor believes his striking is worlds apart and plans to prove it at UFC 264.
In many ways, a victory over Dustin Poirier is crucial in their trilogy if McGregor is to maintain his star power. His drawing power in MMA reached astronomical heights in large part due to his ability to constantly pull off the statement win. If he's able to stop Poirier after being finished himself in their previous fight, McGregor's stock will reach a new apex.
ADVERTISEMENT
Article continues below this ad