Conor Mcgregor Taking Bodybuilding Legend Arnold Schwarzenegger's Name Got Heat From UFC Fans During His Recovery From Career-threatening Injury In 2013
Published 10/04/2022, 4:23 PM EDT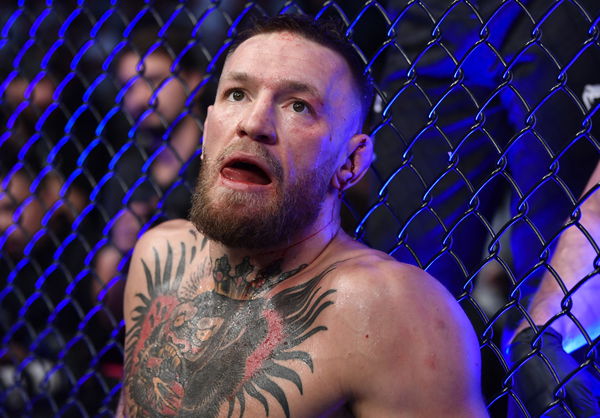 Conor McGregor's horrific leg break at UFC 264 shocked the MMA world. The former UFC two-weight champion is still on the sidelines and is yet to have a confirmed return date. Injuries like the one McGregor had can be career-ending. But this is not the first time the 'Notorious' one faced a career-threatening injury.
ADVERTISEMENT
Article continues below this ad
Conor McGregor climbed this mountain successfully at a very early stage in his UFC career. While recovering from a serious injury in 2013, McGregor even entertained his fans with a shout-out to bodybuilding legend, Arnold Schwarzenegger. This move from McGregor unfortunately backfired a little as well.
ADVERTISEMENT
Article continues below this ad
Fans react to Conor McGregor's Schwarzenegger comparison
Conor McGregor suffered a serious leg injury in 2013 in his fight against Max Holloway. He had to undergo surgery and spend almost 10 months on the sidelines. A few months after the surgery, McGregor posted a picture of himself on Facebook titled "Conor McSchwarzenegger" and incited quite a few fan reactions.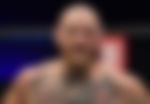 However, not all fans appreciated the comparison McGregor made. Matthew Moyer had to say, "Arnold is a legend, youre a tough guy who hasnt beaten a top 10 fighter. Know your role." Ev Murphy commented, "Shwarzenegger and this chap shouldn't be mentioned in the same sentence."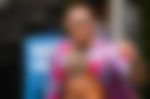 Derek Cheevers commented, "Conor I'm not going to blow smoke up your hole ….. U are an awesome  fighter but with a lot to prove, hard work got u where u are now and hard work will win u a title."
"You're an arrogant a**hole, hope you get humbled soon", a scathing comment from Bobby Howard read. Hence, it is reasonable to conclude that the Schwarzenegger comparison may have been a bit of a stretch.
Schwarzenegger invited Conor McGregor to Hollywood in 2015
ADVERTISEMENT
Article continues below this ad
Conor McGregor and Arnold Schwarzenegger have had a healthy relationship over the years. Both stars have openly expressed their admiration for the other's work. Schwarzenegger was a fan of McGregor's early days of brash prediction and first-round K. O' s. He even visited McGregor in his mansion in 2015 prior to UFC 189.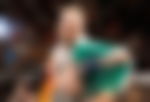 While promoting one of his films in 2015, the Terminator star had high praises for the 'Notorious' one. Schwarzenegger called McGregor one of the greatest athletes of all time and gave props to his charismatic persona. He also added that he would love to see McGregor in Hollywood. Speaking on the subject, the star explained the importance of athletes looking beyond their athletic careers.
ADVERTISEMENT
Article continues below this ad
Watch This Story- Conor McGregor's biggest investments
McGregor seems to have followed through with Schwarzenegger's advice very well. He diversified his income and is one of the richest fighters of all time. In addition to that, he is currently en route to making his Hollywood debut.
Edited By: Vineet Nandwana