Conor McGregor vs Dustin Poirier Has a New Guest- Khabib Nurmagomedov Announces Exciting News for UFC Fight Island Week
Published 12/03/2020, 1:00 AM EST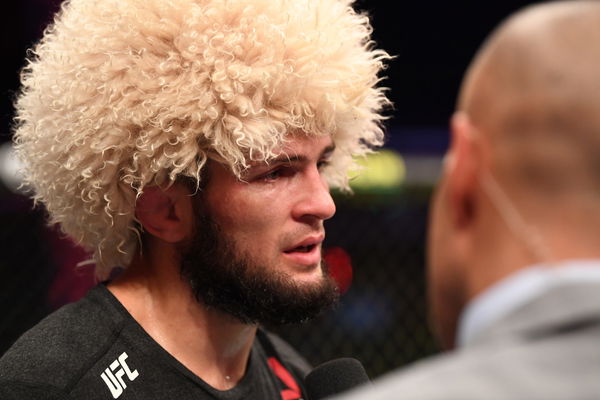 ---
---
Recently retired UFC champion Khabib Nurmagomedov spoke at a press conference and went over several questions regarding the current landscape. 'The Eagle' is one of the biggest names in MMA, period Fans can't wait to hear his take on matters. What's more, there's significant interest in 'The Eagle' making a comeback.
ADVERTISEMENT
Article continues below this ad
The Dagestani mauler shed light on Conor McGregor, who's set to make a comeback of his own. 'The Notorious' will fight Dustin Poirier at UFC 257 and the bout marks his return after a year's lay-off. Furthermore, there's rampant speculation that the bout could lead him at the doorway of the lightweight title. Nurmagomedov is set to be present, and a reporter asked him to detail what a possible encounter would look like.
Chiefly, 'The Eagle' is no stranger to Abu Dhabi as he's successfully defended his belt there in his last two outings. Additionally, he secured two straight submission wins over interim champions during his time on Yas Fight Island and he'll undoubtedly be pleased to make his return.  The inclusion of Khabib to Fight Island is sure to add another layer of intrigue going into Fight Week.
ADVERTISEMENT
Article continues below this ad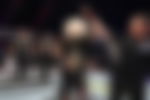 There is rampant speculation that UFC President Dana White is looking to entice Khabib to come out of retirement given his presence on Yas Island. His presence at the event is sure to pique interest about getting to the elusive 30-0 mark. White has been on record to say that Nurmagomedov will make his way back for one last mega-fight.
Khabib Nurmagomedov fires shots at the UFC
Fans of the sport will be aware that there's no love lost between Conor McGregor and Khabib Nurmagomedov. Following their ugly run in before UFC 223 in Brooklyn and after their fight at UFC 229, things aren't the same. Khabib certainly wasn't too concerned about the fall-out from running into the Irishman. Despite the bad blood between the two, Khabib seemed nonchalant about a run-in.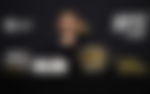 He said, "Why should I worry about that? It depends on the situation. I have no plans to do something if I see a certain someone. I can bump into someone here."
"Anything can happen"- 'The Eagle'
Additionally, Nurmagomedov was quick to jump in on the reporter's theory that the UFC might try an engineer an encounter. 'The Eagle' subscribed to the aforementioned theory and claimed that the UFC was indeed capable of such a thing.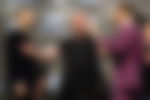 He added, "Now that's a serious question! Maybe. They're good at making that happen. Anything can happen. It can happen in Moscow, Abu Dhabi, New York. They can make that happen, believe me that's their specialty."
ADVERTISEMENT
Article continues below this ad
There's virtually no doubt that Nurmagomedov and Conor McGregor will never be on amicable terms when it's all said and done. Chiefly, it's clear that there still remains some amount of heat between the two several years removed from their run-ins.
What's more, fans are interested to hear Dana White's stance on the notion that the company instigates beef between fighters. Khabib's inclusion back into a UFC fight week certainly took fans by storm, and the build-up is sure to be intense.
ADVERTISEMENT
Article continues below this ad
How do you think a possible run-in between Conor McGregor and Khabib Nurmagomedov will go? Comment below.