Conor McGregor's Pre-UFC MMA Record
Published 01/17/2023, 2:15 AM EST
By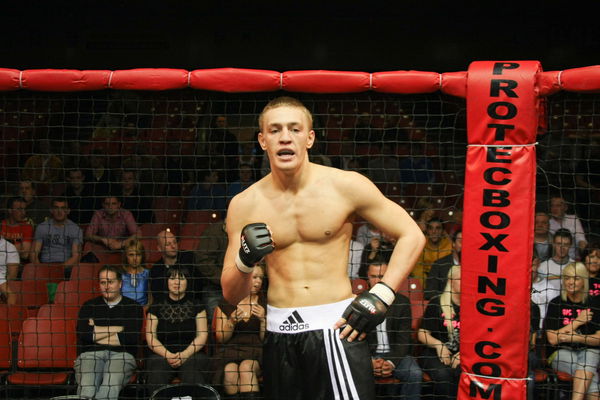 UFC star Conor McGregor has done a lot to uplift the sport. From trash-talk to every entertaining fight, McGregor has never failed to win the hearts of UFC fans. Even though the UFC has seen several amazing fighters, the Irishman has proven to be one of the most iconic MMA fighters in history. Everything about the fighter is exemplary. From being a plumber to now being the highest-paid UFC fighter, McGregor has come a long way. Not only has he increased his game financially, but he has also given a lot to the sport's future. Fans can see that 'The Notorious' has inspired a talented array of a new generation of fighters in the UFC. Even after all the success, many may fail to pause for a moment and realize that the Irish fighter has come a long way.
Everyone has to start somewhere. Similarly, McGregor also had a vivid youth. Young Conor McGregor had to deal with a financially struggling household while also chasing his dreams. There wasn't much that the fighter's family could spare. In the book of McGregor's coach John Kavanagh, 'Win or Learn', he talked about the now-UFC star's past life and journey. The book offers an incredible insight into the life of a pre-UFC Conor McGregor. Since the start of his career, there was one confirmed thing that has brought the 34-year-old where he is now, and that is his dedication.
Conor McGregor's full mixed martial arts record
ADVERTISEMENT
Article continues below this ad
The UFC's favorite fighter was born on 14th July 1988 in Dublin, a city in the Republic of Ireland. McGregor started working in his teens as a plumber's apprentice. According to McGregor himself, he hated the job. He started training as a boxer when he was just 12 years old. McGregor would go to Crumlin Boxing Club to learn some punches and develop an interest in martial arts. However, it wasn't until the age of 16 that he started training in MMA.
3) At just 12 years old, Conor McGregor began boxing at the Crumlin Boxing Club.

He trained on/off for the next few years, eventually moving to another town with his family at 16.

That's where he met future UFC fighter Tom Egan.

They hit it off & started training MMA together. pic.twitter.com/Nfz9qLC260

— Joe Pompliano (@JoePompliano) May 16, 2021
As his family shifted to a different place in Dublin, McGregor met the future UFC fighter, Tom Egan. Nobody knew that this friend of 'The Notorious' will go on to become the first ever Irish UFC fighter to fight under a contract. The 34-year-old then, along with his friend, joined the SBG (Straight Blast Gym) in Dublin. Both of them trained under the head coach and owner of the gym, John Kavanagh. These two went on to become one of the best MMA fighters in all of Ireland. as time passed, McGregor also grew up to be a bit rebellious. After deviating from his path once, the fighter swore to never give up. As a result, he became a top fighter in Ireland. The fighter began his MMA career with his first-ever fight in March 2008 in the second event of a league called 'Cage of Truth'. He took gradual steps toward reaching his goal to fight in the UFC.
Over the years, with increasing expertise and fame, he stands with a 22-6 MMA record.
Conor McGregor: His professional MMA debut
Ever since UFC 93 took place in Ireland in 2009, McGregor was so impressed that he wanted to be a full-time UFC fighter one day. Soon, the opportunity knocked on his doorstep after years of hard work. The story started with the little Irishman's interest in boxing. Eventually, he went on to train in MMA as a part-timer while working as a plumber's apprentice. This mere interest could not have gotten him anywhere if it wasn't for his first-ever professional fight. The fight took place on 8th March 2008 in a league called 'Cage of Truth'.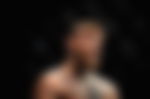 McGregor had trained under the best MMA coach in Ireland at that time, John Kavanagh. He was training with him since 16 years of age and at 20; he was fighting his first professional match. It was a proud moment for the coach as well as the parents when the young adult TKO'd his opponent with non-stop punches.
Conor McGregor's most popular fights
'Mystic Mac' has always been the fighter to provide fans with the most entertaining fights. Moreover, it's the buildup to the fight that's entertaining when it comes to McGregor. The UFC star is called 'The Notorious' for a reason. There is not one fight that can be pinpointed to call the best McGregor fight of all time. Opinions and different criteria matter to bring up this debate. However, there are a few fights that are remembered by the MMA community.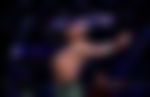 The first on this list has to be Conor McGregor vs Dustin Poirier 1. The UFC 178 match was McGregor's first main event match since his entry into the UFC. Prior to the match, the Irishman promised to deliver an entertaining fight. It can be confirmed that he lived up to the hype.
After his first fight with Nate Diaz, 'The Notorious' learned a lesson about his defeat. The payback was taken in UFC 202. The UFC star made sure to use every bit of his technique in order to fight his past rival.
An extremely popular fight of McGregor can be undoubtedly the fight between him and Eddie Alvarez. In the UFC 205 title bout, he defeated Alvarez and made history by becoming a UFC double champ.
Additionally, his fight with Khabib Nurmagomedov can never be forgotten by UFC fans.
Will Conor McGregor return to the UFC?
ADVERTISEMENT
Article continues below this ad
A fighter has been away from the promotion for a while. The last time people saw McGregor fighting in the UFC was back in 2021. The fighter fought his past rival Poirier twice that year but unfortunately lost both bouts. 'The Notorious' has been underground ever since.
 

View this post on Instagram

 
ADVERTISEMENT
Article continues below this ad
However, there have been several official updates, showing fans that the star is indeed still under training. From the looks of it, one can assume that he will be changing the weight class to a heavier one. He is interested in the welterweight division. Do you think he will find success is the heavier division?
Watch this story:- Throwback To Dustin Poirier Vs Conor McGregor 3 – A Rivalry That Never Ended