Conor McGregor's Proper No Twelve Majority Stake Bought by Proximo Spirits- Conor McGregor Will Still Play an Active Role
Published 04/28/2021, 11:01 PM EDT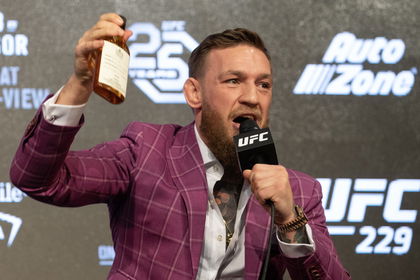 ---
---
American spirits owner, Proximo Spirits, has acquired a majority holding of Conor McGregor's famed Proper No. Twelve Irish Whiskey brand. The deal recently closed for $600 million and is a long-term agreement for the brand's three co-founders. Despite Proximo's stake jumping up from 49% to now having a majority stake, Conor McGregor, Audie Attar, and Ken Austin will continue to have a major role to play.
ADVERTISEMENT
Article continues below this ad
Certain specifics regarding the duration of the deal or the exact majority stake percentage were not revealed. However, it's been established that the sum of $600 million includes a $250 purse that the team has earned with Proximo already.
Furthermore, Proximo spirits have acquired majority control in a staggered manner over the years. They have jumped from 20% to 49% and now sit with majority control of Proper No. Twelve Irish Whiskey.
ADVERTISEMENT
Article continues below this ad
What's next for Conor McGregor's famed Irish Whiskey
Incremental growth has been a consistent factor with the brand over the years that it has made a splash in the market. A major part of the brand's push comes in through the celebrity driving force that is Conor McGregor himself. Ken Austin spoke out via Shanken News Daily and revealed that expansion was still a continuing feature on the cards.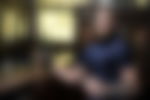 "It's hard to predict how long it's going to take, but I'm looking at a million cases and saying that's a starting point for this brand," he said. "Conor is very, very fixated on this being a multi-million case brand. I wouldn't count him out ever."
ADVERTISEMENT
Article continues below this ad
Additionally, McGregor's position at the very top of fight sports certainly goes a long way in elevating the brand. Proper No. 12 was heavily featured in the biggest UFC fight between Conor McGregor and Khabib Nurmagomedov in October 2018. In fact, McGregor etched in a deal that saw the company's logo on the canvas.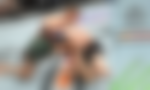 Conor McGregor's next fight at UFC 264 on July 10 is also expected to be a base where the brand will look to increase visibility. 'The Notorious' is looking to avenge his loss to Dustin Poirier from UFC 257 earlier this year in a rubber match. The trilogy fight will be a huge deal and this is good news for Proper No. 12 Irish Whiskey.
ADVERTISEMENT
Article continues below this ad