'Conor Needed Khabib'- Joe Rogan on the Heated Rivalry Between Conor McGregor and Khabib Nurmagomedov
Published 07/30/2021, 11:05 AM EDT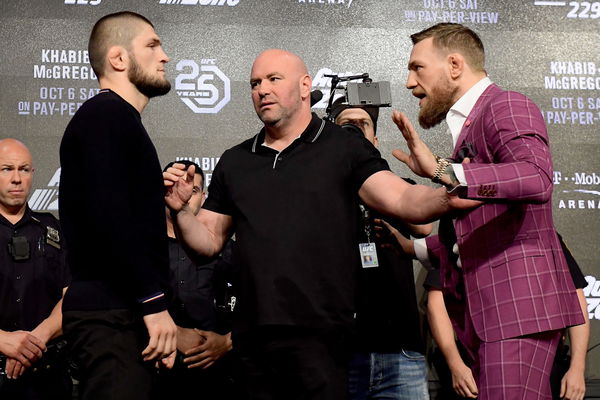 ---
---
The rivalry between Conor McGregor and Khabib Nurmagomedov is probably one of the biggest that the UFC has ever had. Both fighters have a superstar status of their own. UFC color commentator, Joe Rogan took a trip down memory lane to revisit the epic rivalry.
ADVERTISEMENT
Article continues below this ad
"Those guys all need each other. The sport needs a Khabib. You need a guy who is so ultra super dominant, that he makes everybody else rise up. They are all better because of Khabib," said Rogan.
ADVERTISEMENT
Article continues below this ad
"Conor needed Khabib. He needed someone who is a no-nonsense guy. Because he's all about all the style, all the f*cking expensive watches and drive around on a Roles," he added.
McGregor was the superstar that brought the UFC to the limelight along with other mainstream sports. His unique persona added with his amazing fighting skills at that time made fans all over the world tune in whenever the Irish fighter was in action.
However, Nurmagomedov's dominance inside the Octagon was something unmatched to date. The Russian retired from the sport with an undefeated professional record of 29-0.
Joe Rogan looks back at the UFC 229 fight between Khabib Nurmagomedov and Conor McGregor
'The Eagle' managed a fourth-round submission win over his arch-rival when the duo eventually met inside the UFC Octagon at UFC 229. There had been some bad blood between both camps leading up to the fight. And it all spilled out after the fight as Nurmagomedov jumped the cage to attack McGregor's teammate Dillon Danis.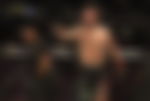 "It was a wild fight to call man. Because the melee broke out after the fight because Khabib wasn't done. People are talking sh*t on the side of the rope, oh the side of the cage rather, Khabib jumped over the cage, went after them," said Rogan.
ADVERTISEMENT
Article continues below this ad
"Having a fight for 4 rounds with Conor McGregor, then jumping the cage and f*cking up people in the crowd. He is not playing, this isn't a game, he is ready to fight to the death," he further added.
It's true the magnitude of the rivalry between McGregor and Nurmagomedov will be unmatched for the years to come. Fans wanted to see the duo fight once again. But with 'The Eagle' retired and McGregor's fall from grace, the possibilities are slim to none.
ADVERTISEMENT
Article continues below this ad