'I Couldn't Remember Who the F*** I Fought'- Frankie Edgar Details Dangerous Aftermath of KO
Published 02/12/2021, 5:39 AM EST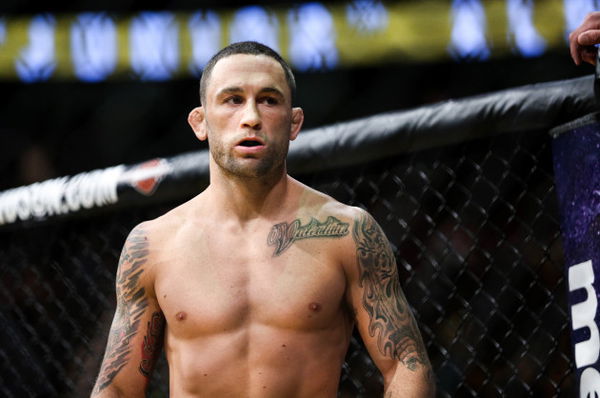 Frankie Edgar suffered one of the most brutal knockout losses in recent history as Cory Sandhagen delivered a perfectly timed flying knee in the co-main event of UFC Fight Night 184 last weekend. The effects of being knocked out linger beyond the embarrassment factor and have some serious medical aftermath on fighters.
ADVERTISEMENT
Article continues below this ad
Edgar shared his experiences of the devastating blow, and it took a toll on his short-term memory. Speaking to ESPN's Brett Okamoto, 'The Answer' briefly explained the chilling experiences he went through backstage after being knocked out.
"I didn't really come to until I was in the back. That is the first thing I remember. I'm sitting around the doctors going through that whole process with them, Mark and Ricardo are next to me and I'm like, 'Mark, what happened?' He's like 'you fought,' and I kind of figured that," said Edgar.
ADVERTISEMENT
Article continues below this ad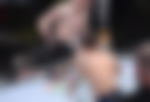 "But, I couldn't remember who the f**k I fought. I'm like 'who did I fight?' He's like 'Sandhagen.' I'm trying to remember training for the guy and I could not remember training for him. Since when was I supposed to fight him? I thought maybe I just took this fight on short notice or something. He's like 'bro, two months. You have been training for this guy for two months," he added.
It's quite scary to hear Edgar's experience of that defeat. He even emphasized how he couldn't remember the date or the month backstage. 'The Answer' was under medical care and he remembered what happened along with his memory of the fight prior to the knockout.
Frankie Edgar plans to continue his career despite the setback
Edgar had a promising start to his life at the bantamweight division after defeating top contender Pedro Munhoz. A triumph over Cory Sandhagen could well have propelled him to a title shot next. But, after the setback loss, he will have to fight his way back to the top.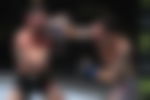 Knowing Edgar's previous achievements, he certainly is more than capable of re-establishing himself as a top contender in the 135 lbs division. But at 39, his age might play a factor in his case. We can only hope the legend comes back stronger.
What did you make of Frankie Edgar's post-fight traumatic situation? What's next for 'The Answer'?
ADVERTISEMENT
Article continues below this ad
ADVERTISEMENT
Article continues below this ad