Cris Cyborg Angered by Dustin Poirier's Decision to Fight Conor McGregor Instead of UFC Championship
Published 03/27/2021, 10:58 PM EDT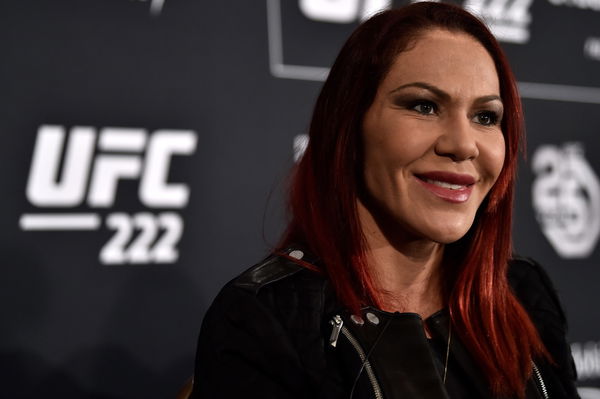 ---
---
The UFC confirmed recently that Khabib Nurmagomedov is officially retired, and hence Michael Chandler and Charles Oliveira will fight for the vacant title at UFC 262. Meanwhile, Dustin Poirier looks set to complete his trilogy against Conor McGregor in the summer.
ADVERTISEMENT
Article continues below this ad
The decision raised many eye-brows as many expected 'The Diamond' to fight for the belt. However, UFC President Dana White confirmed Poirier has opted to fight McGregor instead. Former UFC women's featherweight champion, Cris Cyborg, was not happy with Poirier's decision.
"A fight with Conor just became more prestigious than the promotional belt," wrote Cyborg in a recent post involving the news about Poirier.
ADVERTISEMENT
Article continues below this ad
A fight against McGregor guarantees the biggest pay-day in any fighter's career at this point in his career. So one can understand Poirier's choice. Also, the rematch between the duo makes sense as the score between them is tied at 1-1. McGregor beat the Louisiana native in 2014, and 'The Diamond' leveled the score at UFC 257.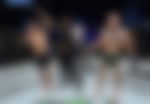 Each fighter holds a knockout win over the other as Poirier became the first man to T/KO McGregor in MMA at UFC 257. Also, Poirier has fought for the undisputed title before against 'The Eagle' at UFC 242. He was also an interim lightweight champion after defeating Max Holloway at UFC 236.
Is Cris Cyborg right in her assessment about the Conor McGregor fight?
ADVERTISEMENT
Article continues below this ad
Many fighters will opt to get 'The Red Panty' night as much as they can in their career instead of a championship fight as it is as financially enticing as one can imagine. Also, there is a certain amount of legacy involved with beating 'The Notorious'. Many fighters have built their careers on the same.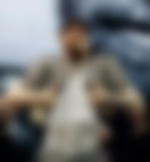 So, those combined facts might have played a role in Poirier's decision. And the world title will be there. 'The Diamond' is just 32-years-old and has just entered his prime as a fighter. So, one might expect he will fight for the title again, certainly. A win in the trilogy against the Irishman will further establish his position.
ADVERTISEMENT
Article continues below this ad
What did you make of Cris Cyborg's comments? Is she right in her assessment? Let us know.