Dan Hardy Asks 'Uncle Dana White' to Release Nick Diaz From UFC
Published 05/12/2021, 12:29 PM EDT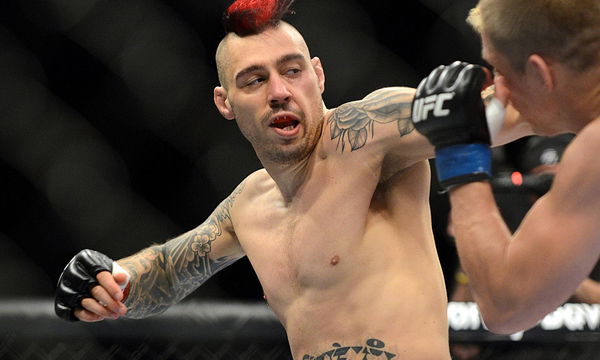 ---
---
Dan Hardy has had his fair share of trouble with the UFC. The former welterweight prospect had fought in 2012 in his last fight. Unfortunately, he got diagnosed with a disease that ruled him out of combat sports for several years. However, he is back now and is in the mix of possible opponents for Nick Diaz.
ADVERTISEMENT
Article continues below this ad
The older Diaz brother is rumored to come back for a fight in 2021. It would be a huge event considering he hasn't fought since 2015, where he had that draw against Anderson Silva. Hardy wants a piece of the action and called out the Stockton native in a tweet on Twitter.
"If Uncle Dana doesn't think Nick Diaz actually wants to fight, they should release him so we can fight on #Rizin in Japan," Hardy said. He doesn't have any sort of rivalry with Diaz, but a fight with any of the Diaz brothers is highly lucrative for their opponent.
ADVERTISEMENT
Article continues below this ad
He took another shot at UFC and added that Pride FC was the golden age of MMA. "Oldschool Pride FC style. The Golden Age of MMA," he mentioned.
Hardy is a relative veteran of the sport with 36 fights. The 38-year-old reached the highest peak of his career when he fought the welterweight GOAT Georges St-Pierre for the UFC welterweight championship. However, he lost the fight, and it was all downhill from there.
Dan Hardy reveals that he has asked for his release from the UFC
Hardy mentioning the word release in his tweet was no coincidence, as he has asked UFC for a release from his contract as well. Despite not fighting for a long time, Hardy was still earning money from his 2012 contract. He was working with the UFC as a commentator from time to time and covered a lot of events.
ADVERTISEMENT
Article continues below this ad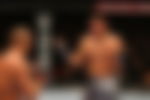 However, it all went south when he got into an altercation with UFC referee Herb Dean for a late stoppage. He then got into another argument with a UFC employee and was subsequently released from the UFC and BT Sport as a commentator.
Nevertheless, his contract as a fighter is still active, and he has asked for a release from that contract as well. It would be interesting to see what he has in store for MMA fans. A fight will Nick Diaz will be the stuff of dreams, whether it happens in the UFC or in Japan.
ADVERTISEMENT
Article continues below this ad
Do you think Dan Hardy and Nick Diaz will fight in the future?