Dana White Calls Joe Rogan's Conflict of Schedule 'B*lls**t' After UFC 271 – Unsure About When He Will Make His Return
Published 02/13/2022, 2:04 AM EST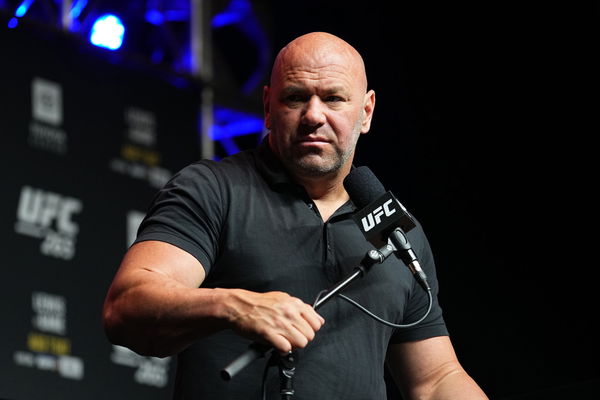 The Ultimate Fighting Championship just got done with its second pay-per-view of 2022, UFC 271. It was a massive event with some huge fights on the card. The PPV in 'The Lone Star State' saw some spectacular upsets and knockouts. It was a sold-out event and did a $4.3 million gate as well. Everything worked for the UFC, but still, there was someone missing from the event.
ADVERTISEMENT
Article continues below this ad
Long time UFC commentator, Joe Rogan, was the notable absentee. He was supposed to be on the commentary team, but dropped out because of a scheduling conflict. Michael Bisping came in as his replacement. However, in the post-fight press
conference
, UFC president Dana White refuted the claim and revealed Rogan could've worked the night.
He said, "There's no conflict of schedule. Joe Rogan didn't work tonight. Joe Rogan coulda worked tonight… I don't know what Joe Rogan had to do. You guys will have to ask Joe Rogan. But, there was no Joe couldn't work or anything like that. I know that came out. It's total b*lls**t."
ADVERTISEMENT
Article continues below this ad
When asked if White expects him back, he said, "Whenever he's going to work again, he'll be working."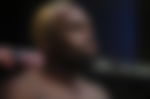 The host of the Joe Rogan Experience has been in the news a lot lately. He is amid massive controversy and backlash for apparently spreading misinformation regarding COVID-19 vaccines.
Free Joe Rogan chants were heard at UFC 271
While the fights enthralled the MMA fans in Texas, they had their attention on the notable absentee. The crowd at the Toyota Center in Houston, Texas, showed their support for Joe Rogan during UFC 271. They chanted "Free Joe Rogan" during the event.
ADVERTISEMENT
Article continues below this ad
WATCH THIS STORY – Five Times Israel Adesanya Obliterated His Opponents Inside The UFC Octagon
ADVERTISEMENT
Article continues below this ad
This just shows the kind of following, and support Rogan has. It will be interesting to see what happens regarding the situation and if Rogan will return to the commentary soon.
What did you make of UFC President Dana White's comments about Joe Rogan? Share your views below.