Dana White Destroys Fan During Q and A Session
Published 06/03/2021, 12:24 PM EDT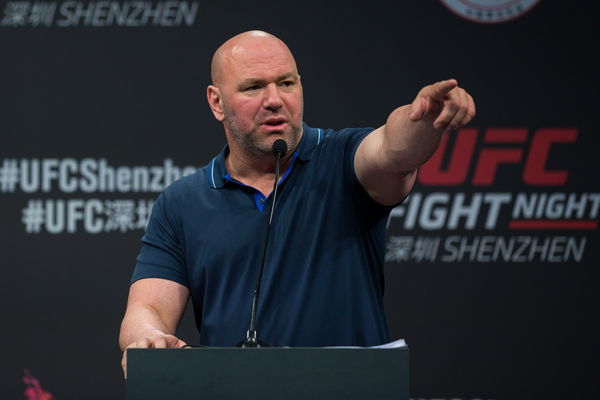 ---
---
Karyn Bryant, a UFC anchor, recently post on Instagram tagging the UFC President Dana White. The post said, "If you could ask Dana White one question, What would it be?". The post quickly grabbed the attention of the UFC President, therefore he answered back to some of the lucky fans. Every question was answered positively until the Boss's eye caught a mean comment.
ADVERTISEMENT
Article continues below this ad
The comment said, "Why do you lie so much?" Dana White got pissed off and replied, "Why is your IG private? Let us take a peak into that freak show u call your life."
ADVERTISEMENT
Article continues below this ad
Certainly Dana White didn't like the comment as he expressed his anger in the comment section. White remains very active on social media and replies to his followers occasionally. This comment would have shocked a lot of people but guys who watch UFC press conferences know White is never shy to express himself.
More replies from the UFC President Dana White
Possibly the best news came when a fan asked Dana White about fighters' full-time benefits. The fan asks "Will the UFC ever offer their fighters full-time health benefits so they can have them after their careers are over and possibly deal with life-altering issues from fighting."
To which the UFC Boss gave a short and sweet reply "Soon". If it happens, this is a piece of great news for the UFC fighters. These benefits will help and support the retired fighters and provide them with proper health facilities. This will prove to be a boon as fighters suffer life-threatening injuries that could affect them in the ultimate phase of their lives.
Another question that got answered by the UFC President was about the high Pay Per View prices. The fan asked "Why is PPV price so much? I feel if it was less, more people would be buying them. I personally don't mind the price but, not everyone can afford them. Always something I've wondered."White replied, "ESPN owns the PPV"
ESPN replaced FOX Sports by becoming the linear television partner of the UFC. Now, ESPN is under a five-year deal with the UFC which began in 2019. According to Dana White's comment, The Pay Per View price is not under his control and is owned by ESPN.
ADVERTISEMENT
Article continues below this ad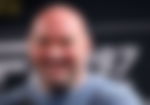 One curious fan asked Dana White "When are you going to write a book" White answers "probably never." UFC President doesn't like to read books. He is an avid sports lover and enjoys watching boxing and American Football. And like many sports lovers, he has maintained his distance from the books.
Watch this story: Watch This Story: Top 5 Biggest Rivalries In The History Of UFC
ADVERTISEMENT
Article continues below this ad
Were you shocked by any of his replies? Let us know by replying in the comment section below.