"Dana White Kinda Zapped the Love for the Sport Out of Me": Quinton Jackson Opens Up About Bitter Relationship With UFC President
Published 01/25/2023, 2:30 PM EST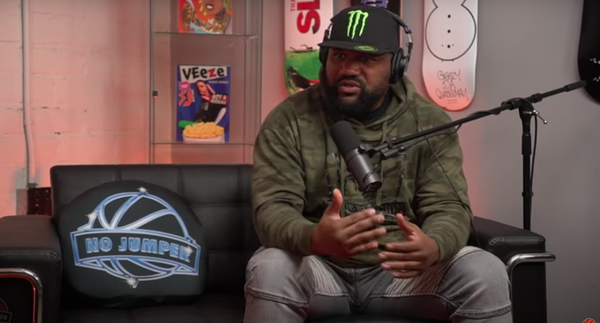 Quinton Jackson is one of the most respected legends of the sport. 'Rampage' had a very impressive run in the UFC, wherein he became the UFC light heavyweight champion. Furthermore, he left UFC and joined Bellator MMA, wherein he performed well in his fights. Recently, 'Rampage' was seen in an interview wherein he discussed his exit from the UFC. He cited a 'bitter relationship' with UFC president Dana White as the reason for his departure. He opened up in an interview on YouTube 'No Jumper'.
Quinton Jackson had a 'bitter relationship' with Dana White
'Rampage' discussed his time in the UFC. He had some words about being in Pride and then joining the UFC. He said in an interview with 'No Jumper', "My career has been crazy coz I started off from fighting in Pride before the UFC. Pride was the biggest organization in the world."
ADVERTISEMENT
Article continues below this ad
Furthermore, he added, "It was crazy. Then I went to the UFC. I'm going to keep it real. Dana White kinda zapped the love for the sport out of me. You know, for a couple of things, we didn't see eye to eye. I left the UFC when they took my Reebok deal…"
Jackson cited the Reebok deal to be the turning point of the relationship. He added, "Reebok was sponsoring me first. Then the UFC took it and didn't share anything with me. So I'm like 'I'm Leaving'. "
Talking about how his last days in the promotion were, 'Rampage' further said, "And when I had my last fight in the UFC. I lost that fight and the UFC painted the narrative like I was retiring. And then normally when you have so many fights, when you have reached a certain level in the UFC even if you lose, they'll interview you after the fight…"
Quinton Jackson describes his career post-UFC
ADVERTISEMENT
Article continues below this ad
Jackson spoke about his time after the UFC during his Bellator MMA days. He said, "They didn't interview me. They painted the narrative that I retired. So a lot of UFC fans thought I had retired and a lot of UFC fans wasn't watching Bellator."
Moreover, he added, "My career at the end has been kinda weird." He continued that he may enter combat sports as a boxer later on in his life.
ADVERTISEMENT
Article continues below this ad
What do you think about Quinton Jackson's treatment by the UFC and Dana White? Let us know in the comments.
Watch This Story: "WTF Is This Madness Dana" – Despite Being Bewildered by Dana White's Power Slap, Conor McGregor Is 'In' With the League
Edited By: Vineet Nandwana