Dana White Not Happy With Judge-Says They Can 'F**k Up' Someone's Life
Published 12/06/2020, 10:12 AM EST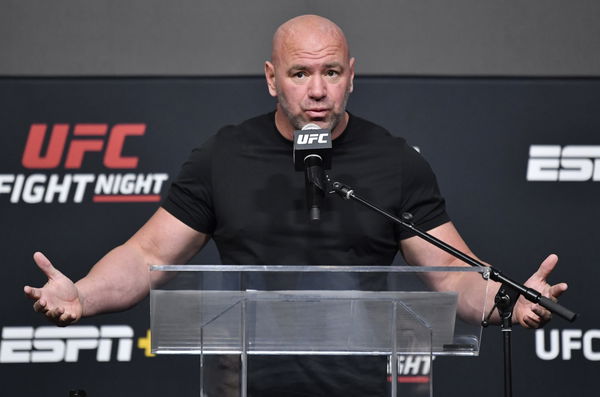 ---
---
Dana White ripped into MMA judge Chris Lee for the latter's recent controversial scoring. Lately, the Nevada State Athletic Commission official has produced two extremely controversial scorecards. On UFC Vegas 16 today, in a light heavyweight bout between John Allan and Roman Dolidze, Lee scored the contest 29-28 in favor of Allan, raising many eyebrows.
ADVERTISEMENT
Article continues below this ad
ADVERTISEMENT
Article continues below this ad
The other two judges scored the bout 30-27 and 29-28 in favor of Dolidze. According to MMAdecisions.com, 19 persons of the media panel scored the bout in favor of Dolidze too. Lee, though, somehow saw it otherwise.
White was visibly angry in the post-fight press conference of UFC Vegas 16.
Dana White expressed discontent at today's judging
"I don't know how that guy could score that fight that way," said the UFC president. He also added that a 51-year-old woman he went to kindergarten with scored the fight in favor of Dolidze.
"I had a 51-year-old school teacher, from Massachusetts, that I grew up with was watching the fight. A 51-year-old woman that I went to school with, in kindergarten, texted me tonight, 'I don't know a sh*t about these things but who judged that fight?'" said White.
The UFC president also called for the commission to be more aware of such things and single out bad judges. "It's not good. It's something the commission needs to stay on top of, and they need to single out and call out people that continuously make bad calls. Because they're gonna f**k somebody's life up."
Dana White on Chris Lee: "I don't know how that guy could score that fight that way."

White says a girl who he went to kindergarten with, who's now a 51 year old teacher, didn't get how the judge possibly scored the fight that way.

— Aaron Bronsteter (@aaronbronsteter) December 6, 2020
This is not the first time in recent memory Lee has scored a bout controversially. In the main event of UFC Fight Night 182, Lee scored the fight between Paul Felder and Rafael dos Anjos 48-47 in favor of Felder. The rest two judges scored it 50-45 for RDA. Even Felder was surprised when the decision was announced by Bruce Buffer.
Dana White needs to take a step about MMA judging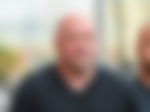 MMA judging has long been a topic of controversy, with various inexplicable decisions announced. Judges like Chris Lee are only making the condition worse. Many fighters and experts believe that ex-fighters should be allowed to judge bouts and score them.
ADVERTISEMENT
Article continues below this ad
The parameters of scoring and judging a bout are undoubtedly controversial. But some decisions are just too strange, like how Paul Felder won on Lee's scorecard despite dos Anjos being in complete control of all five rounds.
It's high time proper steps are taken to handle the situation. Maybe Dana White can lobby with NSAC and get Lee removed from the upcoming UFC events for the best of the promotion. Because decisions like those make the hard work of the fighters go in vain. And that is just not acceptable in some cases.
What did you think of Chris Lee's coring today? How did you score the bout between Dolidze and Allan? Let us know your thoughts.
ADVERTISEMENT
Article continues below this ad