Dana White Rebel Francis Ngannou Has Reportedly Lost 25% of His UFC 270 Fight Purse as Bitcoin Nosedives
Published 05/10/2022, 1:45 PM EDT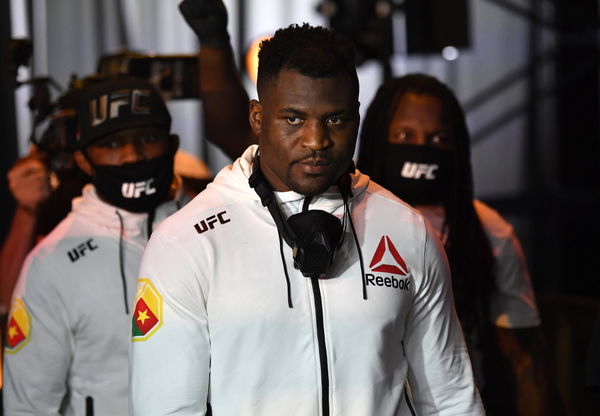 UFC 270 served as the first major PPV event for the promotion in 2022. The organization saw a massive heavyweight matchup to kick-start the year featuring heavyweight champion Francis Ngannou going toe-to-toe against Ciryl Gane. The bout saw ' The Predator' grind out a unanimous decision victory.
ADVERTISEMENT
Article continues below this ad
Known mostly for his striking prowess, Ngannou showcased his wrestling skills and dominated Gane. The bout may have been against his former teammate, but Ngannou's actual fight was against the promotion. As per a report by Insider sport, the final fight of his contract was in the record book, and he received 50% of his earnings via Bitcoin.
ADVERTISEMENT
Article continues below this ad
Being a firm believer in digital currency, Ngannou requested the promotion to convert his earnings. He also shared his thoughts about the move and why he choose Bitcoin. He said, "After doing a lot of research on Bitcoin, I really believe it is the future of money, man. Bitcoin is valuable, secure, and no one can mess with it."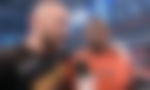 But wait something unusual occurred in the world cryptocurrency that has shaved nearly 25%/$150,000 from Ngannou's purse. According to a report by Wall Street Journal, Bitcoin's value has taken a nosedive and reached an unusually low point. The massive fall has subtracted 50% from its previous value, exerting unfathomable stress on the investors.
Francis Ngannou is in a tough spot amidst Bitcoin's collapse
The UFC champion has made it quite clear that he wishes to box against Tyson Fury. UFC president Dana White has already cleared his thoughts about the bout calling it a 'silly conversation'.
White said, "You know I am friends with Tyson. He's one of the greatest heavyweight boxers of all time. One of the greatest heavyweight boxers of all time. Going in against one of my MMA guys, it's just we saw this movie before. We know how this story ends." Narrating how the match-up would guy, he further added, "100% percent and he just fought Ciryl Gane and wrestled him. It is a silly conversation."
ADVERTISEMENT
Article continues below this ad
However, the UFC champion begs to differ, as he believes in his boxing skill. The Predator believes he can beat anybody, but that fight is still a long way from materializing.
Watch this story: The Most Epic Food Combinations From Dana White's Fuck it Fridays
ADVERTISEMENT
Article continues below this ad
The contract negotiations are ongoing and, with Bitcoin's downward run, Ngannou is definitely in a tough spot. A fight with Tyson Fury might aid the champion to alleviate the stress, but it can only happen once his situation with the promotion resolves.
Do you wish to see this clash of the heavyweights? Share your thoughts below.