"Dana White Won't Answer My Calls Now"- Diego Sanchez Shares Bizarre Aftermath of UFC Release
Published 05/03/2021, 12:57 AM EDT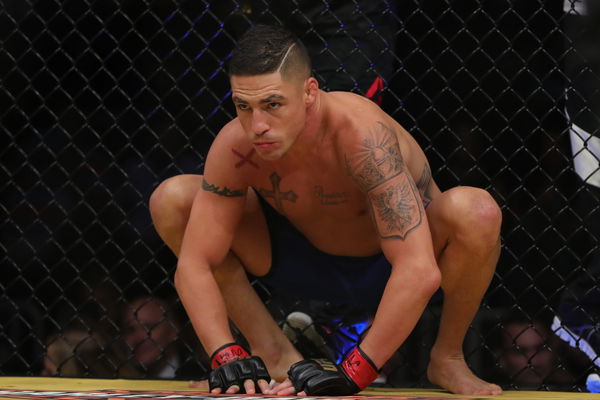 ---
---
The UFC recently released The Ultimate Fighter Season 1 winner, Diego Sanchez. 'The Nightmare' was due to fight Donald Cerrone on May 8. However, the UFC wanted Sanchez to provide them with an assurance that he was medically fit. His team denied that claim and that led to him being cut from the promotion.
ADVERTISEMENT
Article continues below this ad
The UFC compensated Sanchez with his show money and winning bonus for the event, but fans missed the opportunity to see 'The Nightmare' fight once more inside the Octagon. UFC President Dana White was all praise for Sanchez after the release. He showed his appreciation for 'The Nightmare', but was not very cordial when speaking about Sanchez's coach, Joshua Fabia.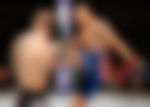 Now, Sanchez has revealed the exact details about his release and what's happened since. His management team told him he had received an e-mail from the UFC, to which he had to reply urgently, or his fight against Cerrone might get canceled.
ADVERTISEMENT
Article continues below this ad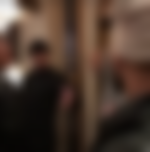 What happened between Diego Sanchez and the UFC?
'The Nightmare' took to Instagram and gave his followers his side in great detail. He said-
"UFC wanted me to state that I am not experiencing any neurological issues and that I have no long-term health side effects from fighting a career of (16) years in the UFC…My advisers told me, 'Basically what they're trying to do is, right before you finish your last fight, they're trying to make sure they have documentation of you saying that you never sustained anything. So basically you're being forced, being bullied into waiving your medical rights, possible (UFC) medical liabilities," said Sanchez.
ADVERTISEMENT
Article continues below this ad
'The Nightmare' added that he replied to the UFC's mail as soon as possible. He was then told he would receive the show money, the win bonus, and the sponsorship money for the proposed fight. However, his manager asked for the documents regarding his injuries throughout his long career.
"I want to have my history. This is my medical history. I want to have it on file. I want to have what the UFC has. It's my medical health, right? And as far as I'm concerned, I don't feel like, after I'm done, if Dana White won't answer my calls now, won't let me have a meeting now, once I'm done and I'm out of the UFC, do you think I'm gonna be able to get a hold of anybody? Do you think anything's gonna go through? No, nothing's gonna go through. I'm never gonna get sh*t from them," Sanchez added.
It remains to be seen how the UFC responds to Sanchez's Instagram post. What did you make of the former UFC fighter's message?
ADVERTISEMENT
Article continues below this ad
Trending Stories