Daniel Cormier Has a Solid Piece of Advice for Nick Diaz's UFC Return
Published 05/18/2021, 5:51 AM EDT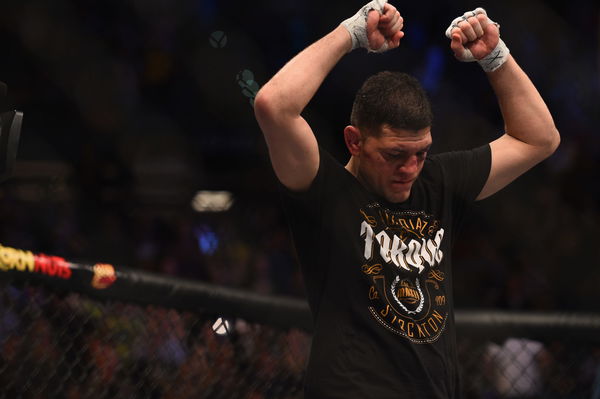 ---
---
Nick Diaz looks ready for a return to the UFC Octagon. The former Strikeforce welterweight champion was in the building in Jacksonville, Florida last month as UFC 261 went down. UFC President Dana White has confirmed that the Stockton native is in fact looking for a fight to make his return.
ADVERTISEMENT
Article continues below this ad
Former two-division UFC champion, Daniel Cormier, has chimed in with his opinion on the topic. Many suggested that the elder Diaz brother fights rising star Khamzat Chimaev upon his much-anticipated return. However, DC doesn't like that idea too much as he believes it will be too much for Diaz to face a hungry up-and-comer upon his return.
ADVERTISEMENT
Article continues below this ad
Daniel Cormier doesn't like the idea of Nick Diaz vs Khamzat Chimaev right away
Speaking to The Schmo recently, Cormier said, "You know, I saw I saw Nick in Florida. And Nick looks in phenomenal shape. He seems to want to be around the sport again. And that's normally what you get with those older guys that have been around the stars. They start to come around, then you start seeing them at fights and all of a sudden you start seeing Oh, this guy wants to fight. I believe Nick does fight. Do I believe Nick should fight the Khamzat Chimaev?" said Cormier.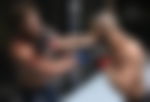 "No. I believe that when he comes back, it should be somebody a little bit less than those guys. We're at the top of the division you know, he's been away for a really long time. And it's unfair when a guy like Nick comes back. And you I'm not saying he can't win I'm just saying you don' stick them in there with these killers. Now give them a guy that that's been around for a while. Let him get his feet back in the Octagon and then you start to move him back towards the top of the division," DC added further.
Daniel Cormier has an opponent in mind for Diaz
Cormier believes Diaz shouldn't fight a surging contender just yet. Rather, he suggested that the veteran takes on a fellow legend like Robbie Lawler for a warm-up fight.
"Too much is like I think it's too much for right away, right? This kid's young, kid's been active. Nate, Nick hasn't fought in five, six years. You know, I'm saying so while I do get excited, right? I do say oh, my goodness, a fight like that. Sure. but not right now. I see a guy that's hanging around the bottom and a top 15 maybe just along a Robbie Lawler maybe that'd be a fantastic fight. It's a fight that we've all wanted to see. So I mean, something like that, I believe would be more suited for return fight," said Cormier.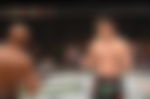 Cormier's words certainly make some sense. Diaz hasn't fought in almost 6 years. So, for him to come back and take on a hungry and dangerous challenge like 'Borz' won't make much sense. However, a fight against someone like Lawler is an enticing prospect.
ADVERTISEMENT
Article continues below this ad
'Ruthless' is currently in the twilight of his career. Given the duo has already fought as youngsters, it makes perfect sense that they rematch. Fans will love to see that fight go down. Also, it will be a great assessment of if Diaz can still hang in there with the cream of the crop of the welterweight division.
What do you make of Cormier's statement?
ADVERTISEMENT
Article continues below this ad