Daniel Cormier – Phenomenal Career Outside UFC
Published 10/17/2020, 7:07 AM EDT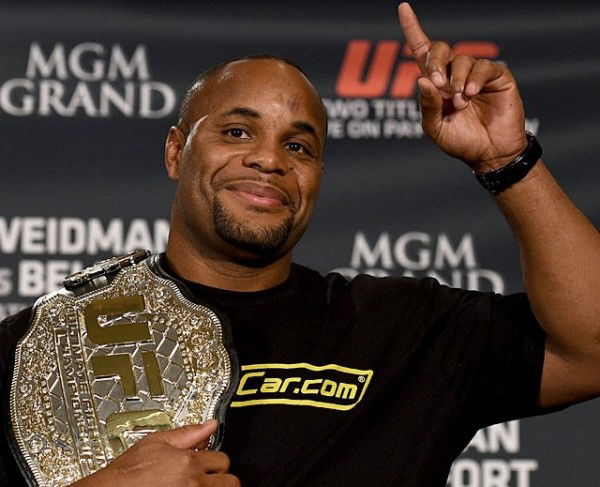 ---
---
Daniel Cormier has made his mark not only in the UFC world but also in the one outside of it. Cormier's mixed martial arts and wrestling career has been as amazing as his career in the UFC. Now, as he is retired, fans often miss his techniques and the passion he showed in the octagon.
ADVERTISEMENT
Article continues below this ad
Cormier has played several roles in UFC. He has been an analyst and was even a commentator for some time. UFC President Dana White and commentator Joe Rogan consider 'DC' to be amongst the greatest MMA fighters of all time. Their claim is justified as Cormier holds the record of being just the second fighter in UFC history to hold titles in two weight classes simultaneously.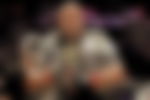 ADVERTISEMENT
Article continues below this ad
'DC' is also the first fighter to defend titles in two divisions and has suffered just three defeats in his professional career. Given his records and his likable personality, it is tough for anyone to not consider him an inspiration. 
What adds to his greatness is that he had an amazing career even outside of the UFC. His wrestling career and MMA career before joining the UFC is an example of the caliber that the fighter has had from the beginning.
Read: "I Wanted to be Michael Jordan"- When Daniel Cormier Opened up on Having an NBA Career
A peek into Daniel Cormier's career outside the UFC
Daniel Cormier had a passion and interest in fighting from a young age. This motivated him to start his career as a freestyle wrestler. He represented the USA in the 2004 Olympics and successfully made it to the semi-finals. In 2008, he once again represented his country but could not take part due to kidney failure.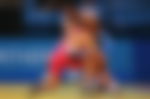 In 2007, he won a bronze medal in Wrestling World Championship. He had also grabbed the gold medal in 2003 at the Pan American Games. The American didn't stop at this and won the Golden Grand Prix Ivan Yarygin held in Russia in 2005. He was also the winner of the Real Pro Wrestling League.
Cormier's Strikeforce Association and winning streak
After Cormier got associated with Strikeforce, he had an exceptional career as a mixed martial artist. He trained under Cain Velasquez, Jon Fitch, and Josh Koscheck at the American Kickboxing Academy. Cormier went on to participate in Xtreme MMA and knocked out his opponent Lucas Browne to win the heavyweight championship. He did not stop there and continued his winning streak by defeating Tony Johnson and winning the KOTC Heavyweight Championship.
ADVERTISEMENT
Article continues below this ad
Thereafter, the fighter signed an eight-fight deal with the Strikeforce organization. His first fight was with John Devine, who was defeated via a knockout. He then beat Jason Riley won via submission. The next bout was with Devin Cole in Nashville. 'DC' won via a unanimous decision given by the judges. His next match was all about the striking techniques that he displayed. He defeated Jeff Monson via a decision.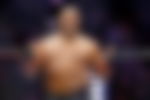 One of his most memorable matches was against Antonio Silva. It amazed viewers when he defeated Silva via knockout and injured him. Even Cormier was left with a broken hand which he revealed after the bout got over.
ADVERTISEMENT
Article continues below this ad
In 2012, Cormier faced Josh Barnett and won the fight via unanimous decision. He also won the Strikeforce Heavyweight Grand Prix title. His last fight before moving to the UFC was with Dion Staring. The former Olympian announced his UFC arrival in style with a win over Frank Mir. However, ardent fans would not have been shocked as he had displayed combat proficiency years before entering the octagon.  
Read: "THROWBACK: Daniel Cormier Debuts Against a Dangerous Frank Mir