Daniel Cormier Shares an Emotional Khabib Nurmagomedov Moment from the Past
Published 01/05/2021, 6:42 AM EST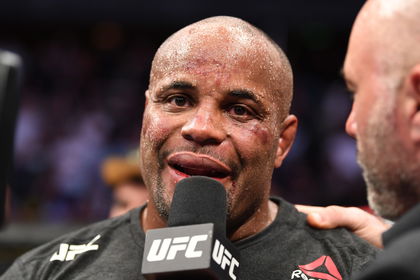 ---
---
Daniel Cormier took to social media and shared a throwback appreciation post of Khabib Nurmagomedov and their gym, American Kickboxing Academy. The image post and the caption came in from the night of UFC 229, where 'The Eagle' had defended his title. Moreover, the bout was the biggest in company history as he faced Conor McGregor in the lightweight contest.
ADVERTISEMENT
Article continues below this ad
ADVERTISEMENT
Article continues below this ad
The post hits back to a time where Khabib Nurmagomedov was literally on top of the sport in terms of popularity. The Russian mauler recently retired following UFC 254 in Abu Dhabi, where he proceeded to a 29-0 professional record. In hindsight, his bout against McGregor may go down as his most prolific one yet.
Furthermore, Cormier's post turns things back to a time when he himself was an active fighter on the roster. Both Daniel Cormier and Khabib were figureheads of AKA in San Jose, California, and carried the torch of the reputed MMA gym. Just over two years later, both men are seemingly done competing in the sport, leaving behind a void.
UFC 229: A night of historic proportions
ADVERTISEMENT
Article continues below this ad
Khabib vs McGregor was massive right from the get-go, and everything leading up to the event had fans excited. The pre-fight press conference sticks out in the minds of fans for the sheer intensity that surrounded the spectacle. From the presence of Proper 12 Whiskey at the venue to McGregor's verbal barbs, it was clear that UFC 229 was unlike anything seen before.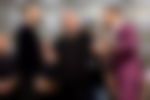 The fight itself delivered considering there were exciting knockdowns and tense moments in the stand-up. 'The Eagle' really started to pull away once he truly dedicated himself to the takedown, and the domination began. The inevitable finish came in Round 4 when McGregor was tapped out due to a vicious neck crank.
ADVERTISEMENT
Article continues below this ad
Despite the fall-out from the post-fight brawl in the T-Mobile Arena, Khabib Nurmagomedov's performance truly stands out. He was able to Conor McGregor guessing from the very start and effectively implement his game plan. To say that it was one of his best showcases would be an understatement, and Cormier certainly recognized that.