Daniel Cormier Wants UFC to Treat Leon Edwards as a 'Human Being' and Give Him a Match-Up
Published 01/04/2021, 7:10 AM EST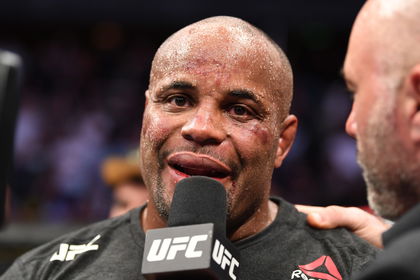 ---
---
Daniel Cormier spoke to SCMP's MMA team and touched on everything related to fighting in the current sphere. The former Olympian is more dialed in than ever when it comes to the UFC, given his commentating responsibilities. Furthermore, he's always had an analytical mind for the fight game that is often unparalleled by his contemporaries.
ADVERTISEMENT
Article continues below this ad
Chiefly, Cormier was asked about UFC welterweight Leon Edwards and where he stands in the grand scheme of things. 'Rocky' easily picks up the cheque as the unluckiest fighter of 2020 as he simply couldn't get himself into the cage.
He was set to face Khamzat Chimaev in the main event on January 20, 2021, in what was their second booking. Unfortunately, 'Borz' Chimaev withdrew from the contest after suffering the effects of being COVID-19 positive.
ADVERTISEMENT
Article continues below this ad
Daniel Cormier looks ahead at what's next for Leon Edwards
'Rocky' Edwards hasn't just had his recent fight canceled, it seemingly was a trend throughout 2020. Additionally, his other main event booking against Tyron Woodley from early 2020 was the first fight card scrapped due to COVID-19.
Daniel Cormier was perplexed as to the next viable step that Leon Edwards should take moving forward. He first went into the situation surrounding Edwards's recent cancelation.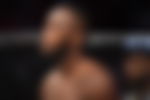 'DC' said, "I don't know, a lot of guys are matched up, even on that same night. Think you have Chiesa vs Neil Magny, that takes away two opponents that he could have fought. I don't know what you do with Leon Edwards now. You would hope that the guy, just as a human being, can get a match-up."
Leon Edwards vs Tyron Woodley: The fall-out
Additionally, Daniel Cormier also touched upon the Edwards vs Woodley bout that would have been a great opportunity for 'Rocky'. It seems like the overwhelming sentiment surrounding 'Rocky' is genuine sympathy for his unfortunate circumstances.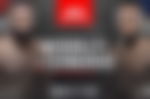 ADVERTISEMENT
Article continues below this ad
"It's weird when you think of Leon Edwards, when he was gonna fight Tyron Woodley in England, they were there. They were on the ground ready to compete and the pandemic hits. It's like 'okay, the fights canceled, everyone's going home'."
"You kinda feel bad for the guy in that sense. So you would hope that they find the match-up for him and if I know the UFC they're doing everything in their power to try and make that happen for him."
Leon Edwards will be keen to charter a more straightforward course in 2021, despite the year getting off to a rough start. If he can secure a match with Jorge Masvidal sometime this year, he'll certainly see an elevation in his profile. Not to mention, the paycheck that comes in the mail after fighting Masvidal is certainly an enticing factor.
ADVERTISEMENT
Article continues below this ad