Darren Till and All His UFC Career Defeats
Published 02/09/2021, 4:30 AM EST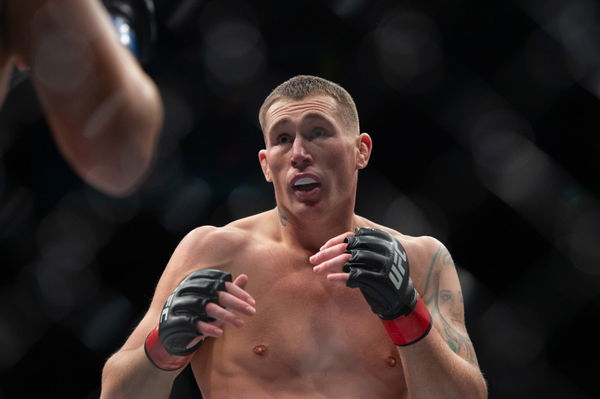 ---
---
Darren Till is one of the best UFC fighters, ranked #4 in the middleweight rankings. The English mixed martial artist is well versed in the disciplines of Muay Thai and kickboxing. 
ADVERTISEMENT
Article continues below this ad
Also called 'The Gorilla', he had a keen interest in the sport and has been practicing since the tender age of 12. The English-born fighter definitely has a long way to go in his UFC career. With an amazing record of 18 wins and 3 losses, he is a former welterweight championship contender.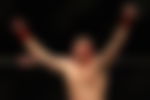 Till is one of the most disciplined and hardworking fighters in the UFC. In one of his interviews, when talking about his journey so far, he said,
ADVERTISEMENT
Article continues below this ad
"People just don't know [what it takes to be an elite fighter]. In five week's time, all my life's work will have led up to that one moment. 15 years in the making. I couldn't have got here without being selfish. I'm working so hard and I've had bumps in the road and there were many days where I didn't – there were some days I couldn't eat – because I just gave me whole life to this fight and now it's paying off. People just don't understand how it works, high-level fighting. They look for any opportunity to be offended. It's just online trolls who just haven't got a clue."
Till has had to endure a fair share of setbacks in his struggle to reach the limelight, something that comes naturally, as he is in there with the world's elite fighters. 'The Gorilla' has suffered three defeats in his professional fighting career. They have come against some of the most prominent names in the company.
Till vs Woodley for the welterweight championship
One of the most amazing bouts of 2018 was the fight between Till and Tyron Woodley at UFC 228. Here, Till was aiming to become the second British UFC champion after Michael Bisping. Viewers expected 'The Gorilla' will have an edge against 'The Chosen one' but were disappointed as the fight progressed. Woodley landed some insane strikes and set up the finish.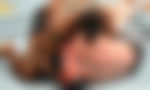 The champion locked in a D'arce choke to retain his belt in the second round itself. He was fighting after a break of 14 months but did not look rusty as he dismissed his challenger. Meanwhile, 'The Gorilla' had to deal with the ignominy of a maiden loss. 
Darren Till vs Jorge Masvidal- A Regretful Defeat
Till went up against Jorge Masvidal at UFC Fight Night 147 on 16 March 2019. He started off well and dominated the fight with his techniques. However, in the second round, Masvidal finished it off in one kick and won the match by knockout. Though Till lost the match, his opponent had a lot of amazing things to say, which shows the power Till brings inside the octagon with him-
"Till has the most power of anybody that I've faced so far," Masvidal said. "I remember his lead hand – he's very well-balanced, it wasn't just his straight left that's powerful, his lead hand, when he hit me with a jab, it felt like a regular person's right hand. Just like a regular right hand, it was like a thudding jab. "It's between the British fighters I guess – Till and Daley – but I'm gonna lean towards Till. Till definitely's got a little bit more pop."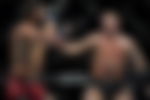 Darren Till vs Robert Whittaker- Amidst the Pandemic
One of the most recent matches that Till fought with former Middleweight Champion Robert Whittaker after he had moved up the division in 2019. 
Till had to taste the flavor of loss again on July 26, 2020, at the Flash Forum on Yas Island, Abu Dhabi, United Arab Emirates. He really made a good start and dominated the early exchanges. However, Whittaker made a comeback and injured his opponent on the nose with his punches, elbows, and kicks.
Until now, both of them were at equal points. In the final round, the former champion got the edge and could be at the top even after being injured. The judge's scorecard read 48-47, 48-47, and 48-47 which was all in favor of Whittaker. The Gorilla ultimately lost the amazing fight via unanimous decision. 
ADVERTISEMENT
Article continues below this ad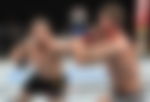 Till is a young, vibrant talent and has a lot more to show in his upcoming fights. He has a special vigor to always bounce back and give his best whenever he is in the cage. With all the losses that he has suffered recently, he is for sure going to make a great comeback in his next fight where he is expected to face Marvin Vettori on April 10, 2021, at UFC Fight Night 189.
ADVERTISEMENT
Article continues below this ad