Darren Till Says He Doesn't Care What Conor McGregor Has Become Because of Money
Published 12/19/2020, 11:04 AM EST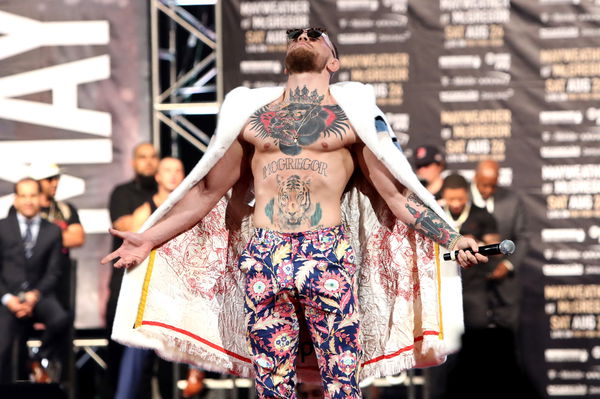 ---
---
Conor McGregor never fails to attract attention, be it intentionally or unintentionally. The Irishman's actions have always been subject to the scrutiny of the fans and critics.
ADVERTISEMENT
Article continues below this ad
On the Anything Goes With James English podcast, UFC middleweight Darren Till recently discussed his feelings about the former UFC double champ.
"A lot of people come to me a lot of time and they'll be like what you think of Conor McGregor? He hit that old fella. And I go, I don't really give a fu*k. He is a fu**ing unbelievable fighter. I don't really care about it," said 'The Gorilla'.
ADVERTISEMENT
Article continues below this ad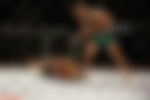 It's often said that McGregor is not the same hungry individual he was before all the fame and money. What's more, the critics claim that his rise to prominence has affected his personality a lot; Darren Till concurs, but holding this change against the former Lightweight kingpin is something that he does not condone.
"Mate, how can you not change? He's had a 150 million thrown at him. He been the best in the world. He is one of the most famous athletes in the world. And that all happened in such a short time," Till added.
The former welterweight title challenger believes that it's only natural that one gets distracted after getting such fame in a short span of time.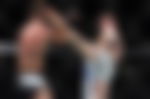 ADVERTISEMENT
Article continues below this ad
He also used himself as a reference on McGregor's defense. Till says that he has also received his fair share of fame and has been involved in business and fancy stuff too much. This certainly had an impact on his fighting motivation as well. Till also added that McGregor faced his meteoric rise and fall in stride.
Conor McGregor set to return to the cage
Conor McGregor will make his highly anticipated return next month, taking on his old foe Dustin Poirier at UFC 256 at Fight Island, Abu Dhabi. The world will be watching as the fight game's biggest star straps his gloves up yet again.
ADVERTISEMENT
Article continues below this ad
Can McGregor get past Poirier? Is he still the same fighter who was crowned the UFC double champ?