Days Before Becoming UFC Champ, Jamahal Hill Targeted Jiří Procházka & Now the Czech Samurai Answers Back
Published 01/23/2023, 2:04 AM EST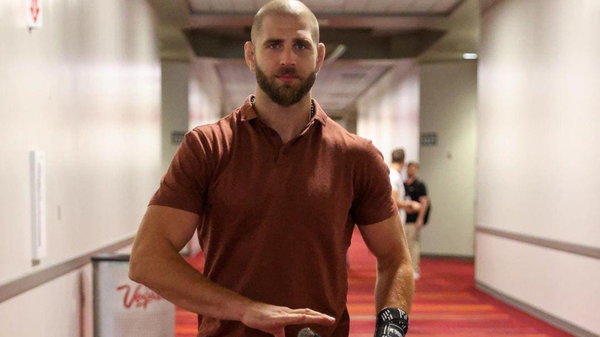 31-year-old Jamahal Hill beat Glover Teixeira at UFC 283 to lay claim to the light heavyweight throne once dominated by Jon Jones. In doing so, he became the first Dana White's Contender Series alumni to win a UFC championship. 'Sweet Dreams' won in a dominant fashion against former champ Glover Teixeira, who had earlier lost the title to Jiří Procházka at UFC 275. While Procházka congratulated the new champ on Twitter, an interview of Hill with TMZ, which was recorded a few days before the fight, revealed the champ's intention of fighting the 'Czech Samurai '.
Jamahal Hill claims he wanted to fight Jiří Procházka for years
While talking to TMZ, Hill expressed his confusion at why his shot at the title was labeled undeserving by fans as well as Procházka himself.
ADVERTISEMENT
Article continues below this ad
"From the consensus that I've been hearing a lot of, it's I don't deserve the title shot. I think even Jiri said that which is crazy as hell to me, because he only had like 2 wins and he got a title shot. That's weird, you know what I'm saying?" pointed out Hill. 
On the idea of facing the 31-year-old Czech, Hill disclosed he had desired it for years. The light heavyweight champ had also pointed out that maybe Procházka's shoulder injury was not as bad as it was initially reported.
"I've wanted the Jiri fight for years. I'm hearing his shoulder isn't as bad as they thought it was. He can be back by the summer. S**t, run that. That's a thousand percent what I want."
Jiří Procházka responds to Jamahal Hill after the latter beat Glover Teixeira
Procházka, who had to pull out of UFC 282 and surrender his title due to the earlier-mentioned injury, immediately send a message to Hill via a tweet.
The former champ congratulated Hill on winning the title while also reminding him that he was coming for the title.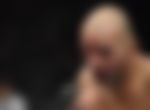 "Congratulation Jamahal Hill. I am coming," tweeted Procházka.
ADVERTISEMENT
Article continues below this ad
ADVERTISEMENT
Article continues below this ad
The idea of Jamahal Hill defending his title against Procházka is a mouth-watering prospect. Although the Czech Republican is expected to stay away from the cage for a while due to the shoulder injury, there is a good chance that the fight might go through. Since both athletes are young and at their physical peaks, it might turn out to be an interesting rivalry in the future.
Watch This Story: He been working with Glover,GSP, UFC fans react as Alex Pereira Fails to Beat Joe Rogan's Hardest Kick Record