"DC You Broke My Heart" – Amanda Nunes Responds to Daniel Cormier's Comments About Her
Published 12/09/2021, 2:30 AM EST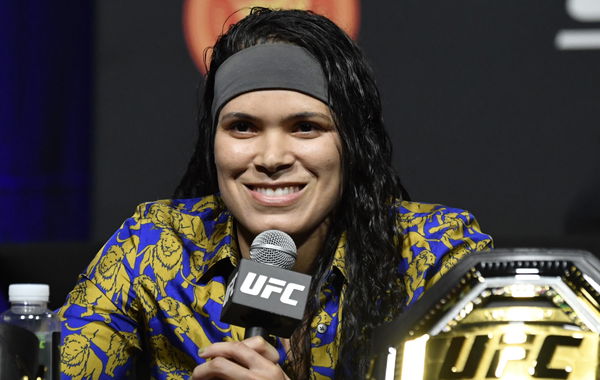 UFC women's two-division champion, Amanda 'The Lioness' Nunes, recently appeared on the 'DC&RC' podcast to talk about her upcoming title defense. The show began with a montage of Daniel Cormier talking about the toughest fights for Nunes in the division. When describing these fights, at first glance, it appears as though 'DC' might be picking against Nunes in certain matchups.
ADVERTISEMENT
Article continues below this ad
After watching those clips, 'The Lioness' responded jovially, saying, "DC, you broke my heart, you broke my heart, DC!"
ADVERTISEMENT
Article continues below this ad
Cormier responded, "Champ, I mean come on. Aye champ, I'm out here just trying to line your pockets. I'm just out here tryng to line your pockets with money. This dude Ryan Clark tryna turn us into enemies."
Nunes didn't seem to be offended by Cormier's comments at all as she remained smiling and laughing throughout the exchange.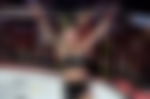 Cormier has been one of the biggest supporters of Amanda Nunes' career. However, his job as an analyst calls for him to be unbiased and give all the fighters he talks about a fair shake. Moreover, 'DC' and 'The Lioness' have a lot in common. For instance, they are both two-division champs, they will both go down in the UFC "Hall of Fame", and lastly, they both have been fighting since Strikeforce was still operational.
Cormier referenced that and said, "I'm a say this right now, me and Amanda have been rocking since Strikeforce, so you'll never build a wedge between us."
Amanda Nunes vs Julianna Pena will be the co-main event at UFC 269
Amanda Nunes is one of the most dominant forces in all of MMA. The Brazilian has been reigning over the bantamweight and featherweight division with an iron fist. A striker, with 13 knockouts to her credit, the champ also has amazing Jiu-Jitsu and wrestling skill sets.
ADVERTISEMENT
Article continues below this ad
She has defeated many former champions in her previous bouts and is considered by many to be the G.O.A.T. of women's MMA.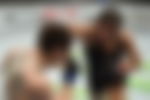 However, she will face a tough challenger in Julianna Pena in her next bout. 'The Venezuelan Vixen' is a tough, physical fighter who isn't a stranger to a brawl. She often hurts her opponents on the feet, then takes them down and unleashes some nasty ground and pound to get the finish.
ADVERTISEMENT
Article continues below this ad
With 6 finishes and a well-rounded skill set, Pena poses a genuine threat to the reigning champion. Who do you think will end up victorious in the co-main event of UFC 269? Tell us in the comments.
Watch this story:- UFC 269: Charles Oliveira vs. Dustin Poirier: Date, Time, Venue, Tickets, and Live Stream