Deaf MMA Fighter Wants Dana White's Blessing for a UFC Bout Against Conor McGregor
Published 05/16/2022, 1:02 AM EDT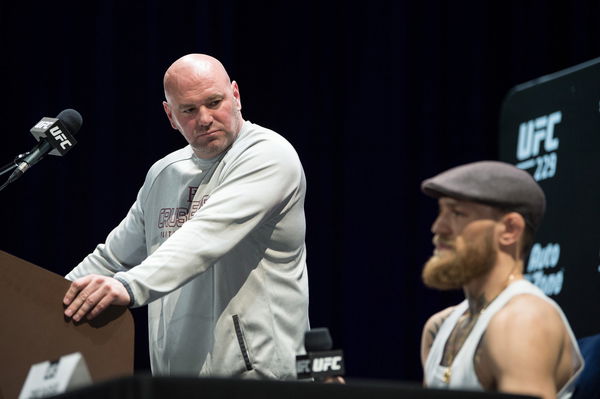 MMA is already a hard sport to be in. And having a disability in the fight game makes it a thousand times tougher. However, as they say, it's more mental than physical. Many defy their physical limitations to excel in this brutal game. Recently, a fighter with a hearing deficiency showed how big he wants to go in MMA as he called out Conor McGregor for a UFC fight.
Thomas Paull might be deaf, but he believes in his ability to fight when the cage door closes. The dual champion for Golden Ticket Fight Promotions recently sent a message to UFC President Dana White.
ADVERTISEMENT
Article continues below this ad
"I'm waiting for you to call me, no, no; Text me," Paull noted to the UFC President.
Not only does he want to be a part of the premier MMA organization, but also he wants to square off against the biggest star in combat sports at the moment, Conor McGregor.
And should he not receive that fight, he also has another high-profile opponent in mind in Paddy 'The Baddy' Pimblett.
"He's from up North, I'm from the South. Come on Paddy. I'll fight you," said Paull.
In his quest to break the barriers for the deaf community, names like Conor McGregor and Paddy Pimblett would definitely help, but could he get into the UFC would be the question.
And looking at his accolades, it appears the day might not be far when we see a UK card with Pimblett and Paull headlining a UFC Fight Night card.
Michael Bisping expects Conor McGregor to beat Charles Oliveira
UK MMA pioneer Michael 'The Count' Bisping has offered 'The Notorious' to get the better of 'do Bronx' in the past. However, even after the performance Oliveira put at UFC 274, the former UFC middleweight champion doesn't appear to believe in Oliveira.
Bisping reiterated the fact that the 'do Bronx' gets tagged quite often, hence McGregor might have an easier time with the Chute Boxe Diego Lima standout.
"Of all the matchups, that might favor Conor the most," said Bisping.
It comes as quite a surprise as McGregor has not shown his prowess on the ground and even in the clinch with the likes of Nate Diaz, the Irish fighter has struggled.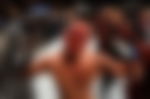 Meanwhile, Oliveira is not only on another level on the ground. Even on his feet, he is having a cheat code well within the rule, as he smartly lands on his back even after the slightest of strikes lands on his chin. It gives him ample recovery time.
ADVERTISEMENT
Article continues below this ad
Should McGregor tag the Brazilian, Oliveira might use the same strategy and if the Nate Diaz bouts are any sign, McGregor will not follow Charles Oliveira on the ground.
WATCH THIS STORY–5 Potential Opponents For Michael Chandler After A Devastating Knockout Win Over Tony Ferguson
ADVERTISEMENT
Article continues below this ad
Anyhow, McGregor is out of competition for well-known reasons and is neither fighting Charles Oliveira nor Thomas Paull.
What do you make of Thomos Paull's words?