Did T.J. Dillashaw Send Spies Into Cory Sandhagen's Training Camp?
Published 05/30/2021, 10:22 AM EDT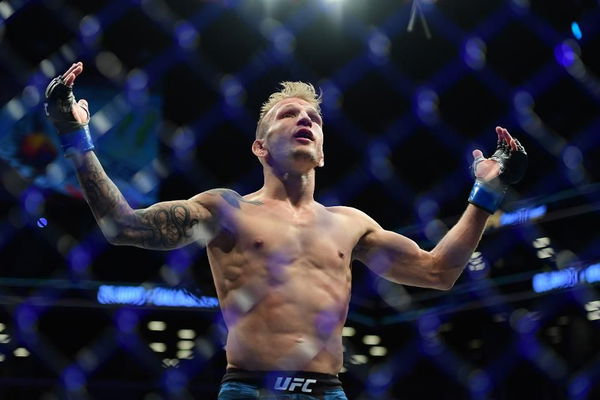 ---
---
T.J. Dillashaw and Cory Sandhagen are all set to face each other at the July 24 UFC event. Dillashaw is returning to action after over 2 years and would love to get back to winning ways. While Sandhagen is coming into the fight on the back of two dominating victories, back to back.
ADVERTISEMENT
Article continues below this ad
Now, according to the latest news, it seems like T.J. Dillashaw is doing everything he can to win this fight. Sandhagen's teammate and current LFA fighter Justin Wetzell shared some information that seemed suspicious.
Wetzell said, "Yeah, he had some Ludwig students come into our Friday sparring. I wasn't there that day, but I heard about this from other people. They were like, 'Yeah, there are these Ludwig affiliates and when Cory started sparring in the cage, they whipped out their phones and started recording.
ADVERTISEMENT
Article continues below this ad
Watch This Story: 5 Interesting Facts About Jon Jones You Didn't Know About 
"And then later on Instagram, they posted some sh*t on their story bragging, 'Hey TJ, we got these rounds for you, we've got it all recorded.' Yeah, it was just kind of, I dunno."
Whether Dillashaw did really send spies into Sandhagen's camp we do not know. However, according to Wetzell, even if he did, it won't be useful."A bit, but I don't know, man, it is what it is. I don't think it's really going to help," He said.
Leading up to the fight between T.J. Dillashaw and Cory Sandhagen
While it seems unlikely that Dillashaw sent spies into Sandhagen's camp, fighters do many things to gain an advantage over an opponent, and this just might be one of those things.
ADVERTISEMENT
Article continues below this ad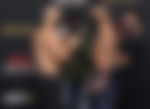 This fight is really important for Dillashaw, as he would love to get a victory over Sandhagen and propel his chances for a title shot. Sandhagen who is currently ranked No.2 in the UFC bantamweight rankings is considered one of the best of the division, and defeating him would certainly help Dillashaw greatly.
ADVERTISEMENT
Article continues below this ad
While Sandhagen won his last fight against Frankie Edgar via a KO in the first round and would love to carry on the winning momentum.