Diego Sanchez Intensifies Nate Diaz Callout: "I Beat His Bigger Brother… I'm the First Guy to Ever Beat Both Diaz Brothers"
Published 01/21/2023, 1:00 PM EST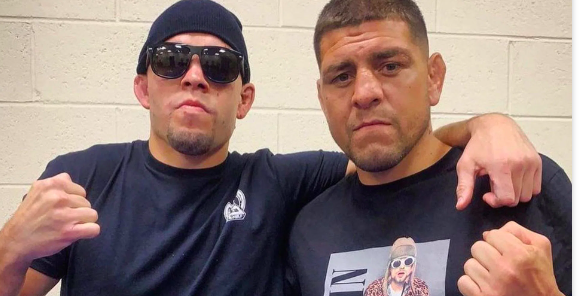 Diego Sanchez is making his debut in the Bareknuckle fighting championship. He will be fighting against Austin Trout on the 17th of February. The southpaw has spent some time at the UFC and has now made BKFC his new home. Sanchez has called out Nate Diaz for a Knuckle against Knuckle fight. 'Nightmare' Sanchez also said that he has been trying to get into a fight with Nate Diaz for 10 years now. Talking to MMA Junkie, Sanchez mentioned that he knew Nate Diaz won't fight against him. 'Nightmare' has never fought against Nate Diaz, but he has been in the cage with Nick Diaz.
Sanchez talked about how he was also trying to get Nick Diaz but he is bound by some contract with the UFC, "Nate won't fight me because I beat his bigger brother and he uh idolizes his bigger brother in this weird way, and I don't think I've been trying to fight Nate for 10 years you know" 
ADVERTISEMENT
Article continues below this ad
Diego Sanchez calls out Nate Diaz
Sanchez has never had a chance to fight the younger Diaz. He, however, did brush gloves with Nick Diaz in 2005. Diego Sanchez came out victorious and now wants to be the only man to have beaten both the Diaz brothers.
Sanchez then said, "if this performance can be so epic and so powerful and dominant and it will be I have a chance I have a chance at snagging that Nate Diaz fight uh, that's always the fight I wanted to because if I if I beat Nate then I'm the first guy to ever beat both Diaz brothers."
He further added, "So yeah, of course, I want that fight but um I'm telling you guys I'm telling you all right now Nate is just like everybody else in Combat Sports; we're all just trying to get the highest payday."
BKFC has been trying to get younger Diaz
ADVERTISEMENT
Article continues below this ad
Diaz has a reputation for being a brawler. 'The Stockton Gangster' has been one of the most notorious fighters in terms of getting into scuffles outside of the cage. These reasons make him a highly sought-after name for the BKFC. The promotion's president David Feldman was reported to be aggressively chasing Nate Diaz.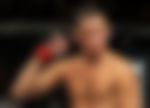 Diaz is a free agent currently and he might be seen in the BKFC; given his potential to gather attention with his fiery temperament. He was also linked to a potential fight with Mike Perry in the BKFC.
ADVERTISEMENT
Article continues below this ad
What's your take on 'The Stockton Gangster' being a part of the BKFC? Who would you like to see fighting Diaz without gloves?
Watch This Story: News Round-up Rogan Shares his Post Divorce Plans Dana White Speaks out about his personal life nate Diaz exposes the Paul Family
Edited By: Vineet Nandwana