"Do Not Talk to Any Media"- Dana White Reveals What He Told Brian Ortega's Team After the Fight
Published 10/06/2021, 1:39 PM EDT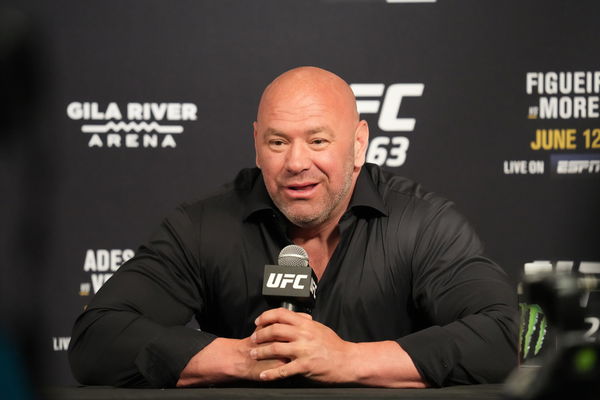 ---
---
UFC is one of the greatest MMA promotions to ever exist and is miles ahead of any other competition. The main man behind this is UFC president Dana White. He is the man that has made UFC what it is today and continues to maintain its standard throughout the years.
ADVERTISEMENT
Article continues below this ad
At the Dana White Contender Series news conference, Dana engaged with the media on a range of subjects. One of the topics discussed was Justin Thornton's tragic death.
Thornton, a former BKFC fighter, died last week at 38 years old, following a knockout loss at BKFC 20. Thornton was hospitalized after being knocked out in 19 seconds by Dillon Cleckler in August. In the fight's aftermath, the KO left Thorton partially paralyzed. He battled an infection caused by spinal cord damage before succumbing to his injuries.
ADVERTISEMENT
Article continues below this ad
Dana White on UFC being different from other promotions
Dana made it clear during the press conference that he was not a fan of bare-knuckle fighting. He was not really surprised to hear about the tragic news.
He then talked about UFC's safety protocol for their fighters' health. White stated, "when you look at this, we've been putting on fights for 25 years. I've done over 7,000 fights with no serious injuries in the UFC."
ADVERTISEMENT
Article continues below this ad
Dana continued, "the number one thing to us is fighter safety. Fighter safety is a very big deal to us. It has been since day one. We ran toward regulation. We do extensive pre, post-fight medical." He also explained how they keep in touch with their athletes for their well-being.
He mentioned talking to Brian Oretaga's team at his UFC 266 fight against Alexander Volkanovski. He said, "the other night when Ortega fought I walked into the octagon and told his corner. Do not do one interview. Do not talk to any media. I want you to go straight back. They're ready for you. They're gonna put him in an ambulance and take him out of here."
Watch This Story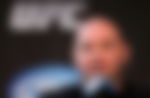 Dana White revealed UFC spends around 20 million dollars a year on medical safety and check-ups for the athletes. He also said that 25% of the fighters are sent to specialists for health concerns. He explained how UFC saved the lives of many fighters through these procedures and detected their health problems earlier.
ADVERTISEMENT
Article continues below this ad
Under White's leadership, UFC has shown how they are far superior to any other fighting promotions.