'Do You Still Cry at Dana White's Shoulder?'- Darren Till Makes Fun of UFC Analyst Ariel Helwani
Published 03/30/2021, 10:07 AM EDT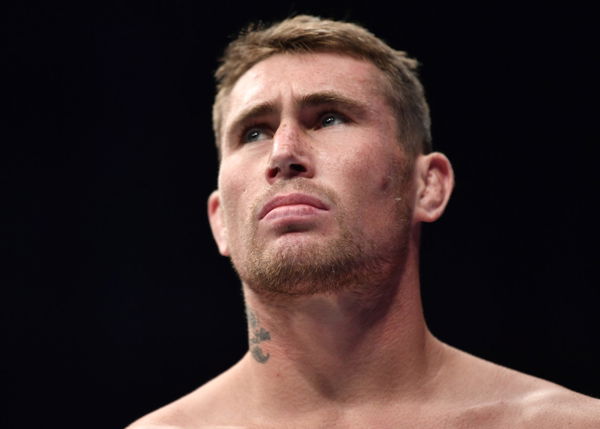 ---
---
Ariel Helwani had a conversation with Darren Till on the phone. Till was mocking Helwani and things took a funny turn when Darren Till asked Helwani in a sarcastic tone, "Do you still cry at Dana White's shoulder"? Helwani replied, "Yes, is that wrong? Is that bad?"
ADVERTISEMENT
Article continues below this ad
Till chuckled in response, as he knew Ariel Helwani and Dana White do not gel well together. The two both have a history of disagreements between them and do not feel comfortable with each other. Till wanted to know the story as he asked, "I never ever know what happened? Did he actually shout at you"?
ADVERTISEMENT
Article continues below this ad
Helwani ignored the question and told him not to mix two stories.
The beef between Dana White and Ariel Helwani
The beef between White and Helwani started when the surprise return of Brock Lesnar to UFC 200 got ruined by him. Helwani broke the news before the official promo video got released at UFC 199.
After this incident, Helwani was told to leave the building and was banned from covering the sport. White got angry at Helwani as the UFC did not tolerate this.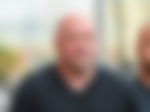 Dana White said that Ariel Helwani is an agitator and likes to create disputes between two fighters. White has also said that Helwani is not a true journalist, as a lot of things he says on the mic are inappropriate. Helwani got his credentials back after some time and started working again.
Things were better between the two before UFC signed the deal with FOX
White was really nice to Helwani in the beginning of his career. Helwani interviewed him several times as he was very cooperative and helped in picking up his career. Previously in an interview with SPORTSNET, Helwani shared his side of the story. He said, "If I don't speak to him ever again on camera on the record. I will still probably spend more time with him on camera than any other person in the sport. That's how gracious he was with his time."
He shared "The change of the relationship happened when FOX became the broadcast partner of the UFC and at some point maybe I flew a little too close to the sun".
ADVERTISEMENT
Article continues below this ad
Ariel Helwani is now working for ESPN MMA
There's no doubt that Ariel Helwani has asked some provocative questions to the UFC and its fighters, which is the reason Dana White disliked him. For now, Helwani is still covering the sport and is working for ESPN MMA. UFC is also in a contract with ESPN, and some events are streamed by ESPN directly.
ADVERTISEMENT
Article continues below this ad
Both works separately now so hopefully the relationship with Dana White will improve. Inasmuch, we may see them together on the mic soon.
Trending Stories