Donald Cerrone Discredits Legend Status for His Next Opponent Diego Sanchez
Published 02/08/2021, 2:11 PM EST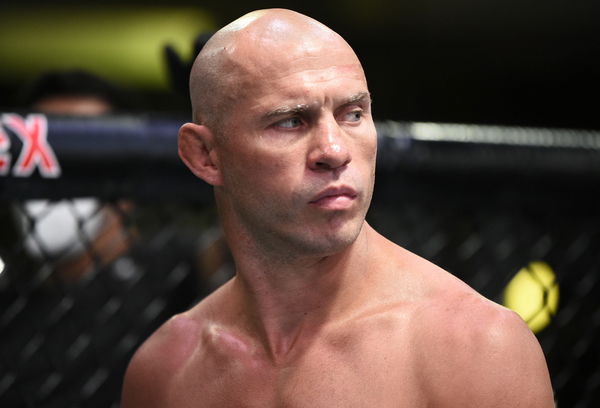 ---
---
Donald Cerrone will face his former stablemate Diego Sanchez in his next fight. In what will be Sanchez's swan song in the promotion, the Ultimate Fighter 1 winner has billed the fight as a legend vs legend. However, 'Cowboy' doesn't believe Sanchez is deserving of the status.
ADVERTISEMENT
Article continues below this ad
During his time in the UFC, Cerrone has oscillated between welterweight and lightweight division. His last three fights, none of which ended in a win for him, were contested at 170-pounds. For his next visit to the Octagon, Cerrone was looking to return to lightweight. However, per Cerrone, Sanchez went to the UFC and requested a fight with him for the last one under the promotional banner.
ADVERTISEMENT
Article continues below this ad
"Everyone was booked up," Donald Cerrone said in an interview on his YouTube channel. "All the fights were booked. Yeah, '55 is what I wanted to do, then Diego Sanchez I guess went and showed up to the UFC and begged and pleaded with them to make me his retirement fight. So they called me and they asked me. I said, 'Sure.'"
Even though he will fight at 170-pounds, Cerrone added he will still treat the contest as a 155-pound one.
Cerrone looking to add Sanchez to his highlight reel of knockouts
Sanchez and Cerrone were once stablemates at Jackson Wink MMA. However, following Cerrone's departure from the gym, the relation between the two took an ugly turn. Sanchez wrote a long post on Instagram opposing Cerrone and defending the famed gym. However, shortly after, he would follow the footsteps of Cerrone and sever his ties with the gym as well.
More than a couple of years down the line, Cerrone hasn't forgotten what Sanchez said after the former left Jackson Wink. However, he finds it ironic that despite vehemently defending the gym in 2018, Sanchez himself moved out less than a year later.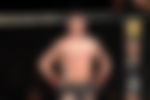 "He says it's two legends going at it," Cerrone said. "I don't think so. He talked a lot of (expletive) when I left Jackson's, and now he did the same thing and left. It's funny. I was just doing what I had to do–built my own gym, trained my own people, started making this mold, which I think was the right move to do in my career, and he had a lot to say about it."
"He said he wanted to fight me, so here's his chance. Be careful what you wish for. So yeah, this should be a fun highlight reel fight for me."
Having trained with Diego Sanchez, Donald Cerrone knows his toughness
Cerrone holds the UFC record for most wins and finishes. On the other hand, Sanchez has been with the promotion for a tenure of about sixteen years. Hence, the two are well aware of the ins and the outs of the sport. On top of it, Cerrone's experience of training with 'The Nightmare' will help in preparing him for the fight.
ADVERTISEMENT
Article continues below this ad
"I'm not overlooking the kid by no means. There's areas where he could be dangerous, and if I was fighting old Diego 10 ago, yeah, he was tough – hard pace. I used to train with the guy, I know. We're now fighting May 8. I signed the deal and it's happening, so should be fun. He wants this to be his ride into the sunset, and I have no problem giving it to him."
Cerrone's last win in the UFC came in 2019 against Al Iaquinta. Since then he has lost at the hand of major names such as Conor McGregor, Tony Ferguson, and Justin Gaethje. The owner of the BMF Ranch will look to add to his record of UFC wins when he faces Sanchez in February later this year.
ADVERTISEMENT
Article continues below this ad