'Don't Bet on Me'- Sean O'Malley Has Important Message for the Fans Ahead of UFC 260
Published 03/23/2021, 1:01 AM EDT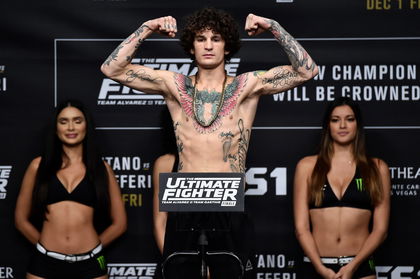 ---
---
UFC bantamweight contender Sean O'Malley returns this weekend at UFC 260 against Thomas Almeida. O'Malley lost his undefeated record against Marlon Vera in his last appearance at UFC 252. Subsequently, fans picked on 'Suga' as they lost money betting on him.
ADVERTISEMENT
Article continues below this ad
Ahead of his return at UFC 260, O'Malley had a message for the fans in this regard. Speaking to Helen Yee, 'Suga' said, "I would tell you to take a bet on me but I said that last time and I still get messages from people telling me I owe 1000 bucks so don't bet on me, bet on Thomas, bet on Thomas to win."
"There you go. I'm Merch drop in Friday New Jersey's I'm healthy. I feel good. I'm so excited for this fight. I think it's gonna be a bada** kickboxing fight. I don't think he's gonna come out and try to wrestle me, he'll gas himself out. He's not gonna take me down. I think it's gonna be a good kickboxing fight," O'Malley added.
ADVERTISEMENT
Article continues below this ad
He concluded, "And I just don't see how I don't put his lights out. I'm too fast. I'm too sharp, too focused for this fight. There's just no way he beats me. But I can't say that because you just never know what's gonna happen, but I do feel good for this fight. I feel like it's a good matchup for me."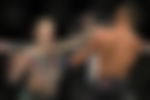 It remains to be seen if O'Malley can live up to his words and return to winning ways at the UFC 260 pay-per-view against Thomas Almeida.
Where does Sean O'Malley fit in the bantamweight division?
'Suga' is undoubtedly the brightest prospect of the bantamweight division of the UFC. Despite losing his last fight in the co-main event of UFC 252, he is still mentally undefeated. And that might actually be good for him in his next outing.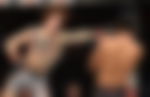 Almeida is a dangerous fighter in his own merit. However, his chin is questionable, and he has been knocked out several times in his career. So, it might be a tailor-made comeback match-up for O'Malley. A win will catapult him to face a higher-ranked, probably top 10, opponent next.
ADVERTISEMENT
Article continues below this ad
Also, with his talent and ability, he has all the potentials to become a future champion. But a triumph this weekend is mandatory for him to show the world that he is as sharp as he claims to be.
ADVERTISEMENT
Article continues below this ad