Dustin Poirier Has Put a Stipulation for a Fourth Fight With Conor McGregor
Published 02/07/2022, 11:48 AM EST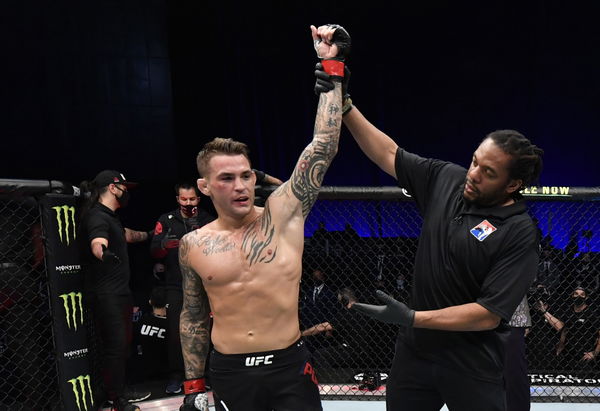 Conor McGregor has many great rivalries in the UFC, but the one with the Louisiana native Dustin Poirier is his most recent one. Though these two have already fought three times, the demand to see them inside the octagon again never seems to end.
ADVERTISEMENT
Article continues below this ad
During the trilogy, The Diamond got the better of the Notorious. In 2021, Poirier beat McGregor in their second and third fight. Earlier in 2014, the Irishman had got one over the Louisiana native. However, that fight took place at featherweight.
Neither of the two looks like they can make featherweight at this moment. Also, Poirier has looked a lot better than McGregor in recent years. Since both of them are fan favorites and the trilogy fight was somewhat indecisive, the appeal for another bout exists.
ADVERTISEMENT
Article continues below this ad
Recently, the MMA twitter asked the Diamond about a fourth fight, to which he had this to say.
However, he is ready to do it inside a boxing ring.
Conor McGregor and boxing, Dustin Poirier had more to answer
Earlier, the Diamond was interacting with fans on his Twitter. His curious fans had some interesting questions for their favorite fighter. Poirier not only answered their questions but also retweeted some comments he liked.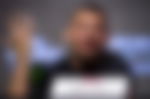 One fan asked Poirier about his return, to which he said, "I don't know what's next."
Fans often campaign for a Diaz fight and believe UFC does not want it because it is Diaz's last fight of the contract, and they want it against Conor McGregor. However, Poirier had an interesting take on the Nate Diaz fight, not materializing.
Fans want to see The Diamond vs The Iron, but Poirier declined to fight Chandler.
Poirier knows his rematch with Gaethje is much expected and will be a spectacle.
Poirier also revealed how much he weighs currently.
With how heavy he is currently, he knows he can't ever make 145 Lbs.
Some fans will always ask the weirdest question, but Poirier has gracefully answered them.
Poirier also has touches of humor about boxing fights.
ADVERTISEMENT
Article continues below this ad
The Diamond always finds time for his fans on social platforms and that's why he is a fan favorite.
Fans love to see him fight and they live his journey as one of their own.
Though he has gathered many impressive wins in his career, he has fallen short of the goal: the undisputed UFC championship.
ADVERTISEMENT
Article continues below this ad
WATCH THIS STORY – Five Unknown Facts About Dustin Poirier
Did you enjoy this Q&A session with Dustin Poirier? Do you want the fourth fight in the ring or inside an octagon? Nate Diaz, Michael Chandler, Conor McGregor. Who would you like to see Dustin Poirier fight next? Let us know in the comment section.