Dustin Poirier is an Easy Fight for Conor McGregor – Implies Khabib Nurmagomedov's Manager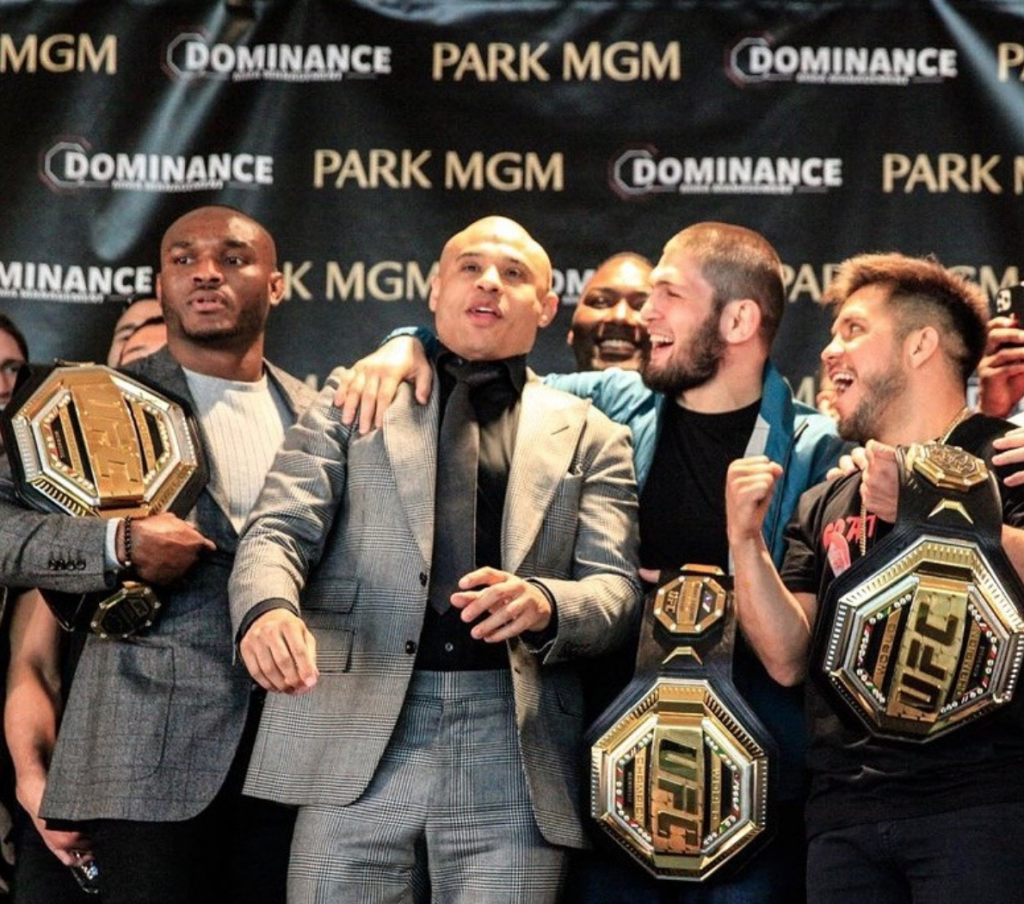 Ali Abdelaziz, one of the most popular managers in MMA, is always featuring on headlines for some reason or the other. He represents an impressive roster of fighters like Khabib Nurmagomedov, Kamaru Usman, Henry Cejudo, and more.
One of his fighters, and the biggest name in MMA today, Khabib Nurmagomedov, retired after his showdown against Justin Gaethje. The lightweight kingpin submitted Gaethje in Round 2 at UFC 254's main event.
While in conversation with ESPN's Brett Okamoto recently, Ali opened up about Khabib's retirement, his probable comeback for the last time, and a rematch with Conor McGregor.
Ali stated, "I am tired about talking of this guy. But you know what, I am assuming the truth. Listen, we all know that he (McGregor) is picking that (Poirier). I am not saying Dustin is not good, Dustin's really good.'
"But realistically, if you really wanna put yourself in his position, who's number 1? He could have called out Justin, I know he turned down Justin two times. And it's fine.
"I know he's (McGregor) the moneymaker, he's this guy but, realistically, how do you know he's motivated? how do you know he's this (the old McGregor)," said Ali with a smirk.
Conor McGregor vs Khabib Nurmagomedov 2, will it happen?
The world knew what happened the last time both these fighters collided. Khabib smothered McGregor with a submission victory in Round 4. Till today, the Irishman has been calling out the Dagestani powerhouse for a rematch.
After that battle, Khabib has been vocal about fighting warriors like Tony Ferguson, Dustin Poirier, Justin Gaethje, as he feels these guys are the 'real contenders' in the Lightweight division.
Ali believes an ideal matchup for Khabib to conclude his career with is George St Pierre. Khabib has been expressing his curiosity to fight the former Welterweight & Middleweight Champion for a long time. But Khabib wants to fight him at 155 pounds and which doesn't fascinate GSP.
Should Khabib come back once more to retire with 30-0? Khabib vs GSP/Khabib vs McGregor 2. Which matchup do you root for? Let us know in the comments below.
READ MORE- "I Have No Plans to Continue Fighting"- Khabib Nurmagomedov Shuts Down the Door for Dana White and the UFC
Continue the conversation on the app, join other MMA fans on MMA Fans App