Dustin Poirier Makes Massive Statement- Says He Will Change Weight Class to Fight Nate Diaz
Published 02/26/2021, 9:05 PM EST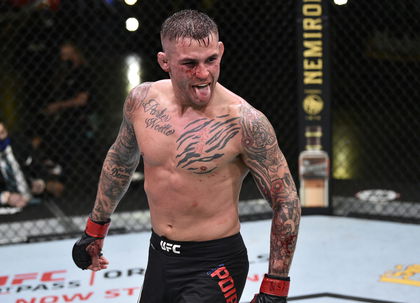 ---
---
Top UFC lightweight contender, Dustin Poirier, spoke out on an episode of 'The Joe Rogan Experience' on all things fighting. 'The Diamond' touched on his recent win at UFC 257 over Conor McGregor and reminisced on a canceled booking against the former BMF title challenger. Chiefly, battling Diaz, is still something that seems to stick out on Poirier's mind, several months after their original booking.
ADVERTISEMENT
Article continues below this ad
The two were supposed to fight at UFC 230 as the co-main event slot for a Madison Square Garden fight card. However, the fight fell apart despite an informal press conference weigh in as well and seems like a bout lost to time. However, it appears the original spark between Poirier and Diaz to scrap is still burning relatively bright.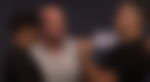 ADVERTISEMENT
Article continues below this ad
Several fighting words were exchanged during the failed booking, and the heat was seemingly reignited when talking to Rogan. While Poirier kept it as professional as he always does, fighting Diaz seems like more than a fleeting idea to 'The Diamond'.
Dustin Poirier on move up to 170-pounds
The former interim champion let it be known that a move up to 170-pounds was on his future bucket list. Chiefly, he's even got an opponent in mind, and it seems like Nate Diaz is an ideal candidate for his welterweight debut. The announcement is significant, especially since Poirier is making waves at lightweight currently.
ADVERTISEMENT
Article continues below this ad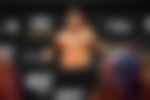 "Before I'm done fighting, I'll go up to 170," Poirier said. "Yeah, I'll go up to 170 to fight Nate. Me and him were supposed to fight at Madison Square Garden," Poirier said. "I kind of was the fall guy—He gets to point and say I pulled out of the fight and I did. I went to get stem cells done on my hip."
"But I was going to fight, I was going to go through a camp and fight him if they wouldn't have started offering me other replacement opponents, Nate was playing games with the UFC, UFC started offering me opponents and I said, 'Look, guys, if this is happening, I'm just going to have my hip taken care of.' He's a guy I've always wanted to fight." (h/t MMA Fighting)
ADVERTISEMENT
Article continues below this ad
The friction between the two men following the cancelation of their first fight hasn't seemed to dissipate with time. Moreover, it would seem as both men grow their profile, the potential bout is moving to the 'super fight' arena. Poirier has laid out his schedule following his lightweight run, and Diaz is likely to answer the call to settle the score.