Dustin Poirier Says Financial Dent at Vegas Fight Hurt Him
Published 01/08/2021, 10:45 PM EST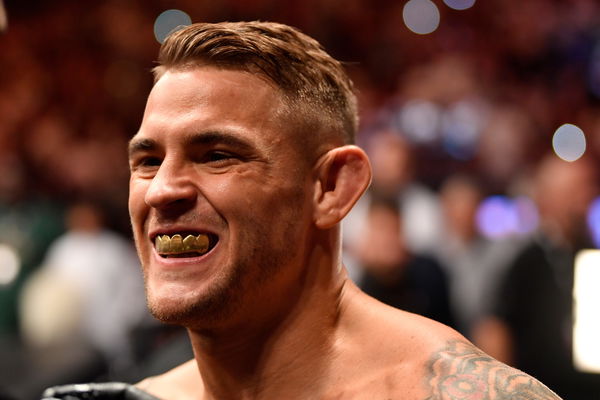 ---
---
UFC lightweight Dustin Poirier spoke to comedian Theo Von on 'This Past Weekend' ahead of his massive headlining fight. 'The Diamond' is set to take on Conor McGregor in the main event of UFC 257 that goes down on Jan 23. Moreover, the match-up comes in with high stakes as both men are vying for a chance for title contention.
ADVERTISEMENT
Article continues below this ad
Poirier's extended chat with Theo Von covered all the bases right from his early career to the modern-day. Dustin Poirier has been an elite lightweight for years, and the former interim champion is ready to cash in. There is bated anticipation from fight fans as this also marks the return fight for the Irishman McGregor.
Dustin Poirier turns back the clock
ADVERTISEMENT
Article continues below this ad
'The Diamond' was asked about his experience coming off the first loss of his professional career back in the day. Poirier explained his timeline, starting off in the WEC, and having to deal with a big loss early. Additionally, the financial impact of suffering a loss was certainly a tough pill to swallow as well.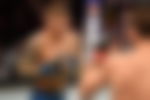 "The first loss of my professional career was in Las Vegas in the WEC. The UFC or Zuffa owned the WEC, they eventually absorbed all the fighters and moved them over to the UFC. I lost a decision in my first professional loss."
"Every loss is heartbreaking, but that one hurt me financially because I was fighting on the local scene. I thought 'Oh sh*t, I'm going to Vegas, I'm fighting on T.V, really make it' and then your corners flight gets deducted, your medicals get deducted. This and that gets deducted and you lose the fight and you're like 'Damn, I was making more fighting 10 minutes in from my house'."
"I had just brought a house, me and my wife, we were 19 years old, we brought our first house. I had a mortgage, I had grown man bills, I was keep my head above water, I was riding a bicycle to work and stuff."
Fighting from a place of adversity
ADVERTISEMENT
Article continues below this ad
Poirier is no stranger to picking himself off the ground, and it's clear that his first loss wasn't a total deflator. While describing the throbs of a defeat, it's jarring to hear the financial implications that a fighter suffers.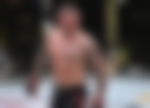 "The loss obviously broke my heart and it hurt, but the financial part, I thought I finally made it to. I'm in the WEC, I'm signed, I'm going to Las Vegas to fight… Take that 'L' homes with you."
ADVERTISEMENT
Article continues below this ad
His candid take is a reminder of why he's such a beloved fighter amongst the active MMA roster. Poirier will be hoping to flip the script when he looks to actualize a goal of avenging a loss.