Dustin Poirier Takes His Pick Between Conor McGregor and Max Holloway as Boxers
Published 02/09/2021, 10:53 PM EST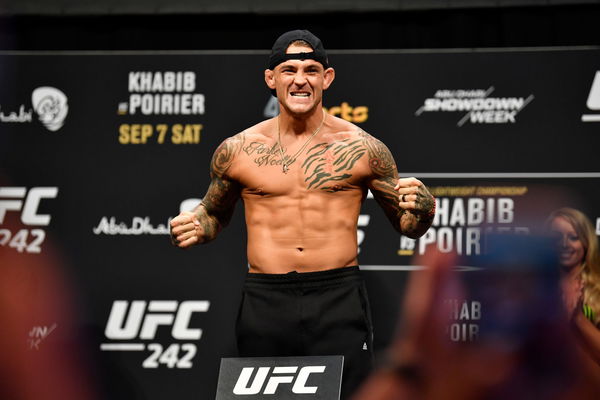 ---
---
UFC lightweight fighter and megastar, Dustin Poirier, revealed who the better boxer is between Max Holloway and Conor McGregor. He appeared on "THE FIGHT with Teddy Atlas," where the co-host, Ken Rideout, presented the question.
ADVERTISEMENT
Article continues below this ad
As someone who has encountered both 'Blessed' and 'The Notorious' twice, 'The Diamond' would be in an ideal position to make an accurate pick.
Poirier's reply was one that gave respect to both McGregor and Holloway. He said, "Conor's definitely the better puncher, but it seems like Max puts things together and is in position to throw combinations are better, I think Max Holloway."
ADVERTISEMENT
Article continues below this ad
Here, Ken Rideout said that he expected Conor to come out as a better boxer in the fight. McGregor had gone through an actual boxing camp for his fight against Floyd Mayweather in 2017.
However, the host Teddy Atlas chimed in over here to say that the credit was all Poirier's. He said that Conor did look good in patches, and he landed some of his shots. However, it was Poirier, with his all-around MMA, who dictated that fight and won it comprehensively.
He also said that he agreed with Dustin's choice in Holloway being the better boxer, as he believes Holloway is the complete package. Atlas said, "the consistency of all the elements needed to be a great boxer." 'The Diamond' expressed his agreement with this statement.
Dustin Poirier vs. Conor McGregor II: The perfect game plan
Rideout expanded on this by saying that this is what happened in the McGregor vs Poirier fight. He said, "There was a boxer in there with an MMA fighter."
He also added that Poirier looked like the complete package in that fight when he hit McGregor with leg kicks, punches, and some wrestling.
ADVERTISEMENT
Article continues below this ad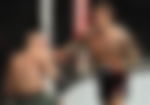 "That was the game plan, to use everything. To not be a boxer, to not be a wrestler, to go in there and kick when I saw kicks open, to wrestle when I saw wrestling, and to punch when there were openings. It was to use the full arsenal of mixed martial arts," Poirier concluded.
In two fights against the duo, Poirier has beaten Holloway twice and has split the matches with Conor. There might be a trilogy fight in the works with McGregor, and if it happens, when it happens, it will be the most anticipated contest in the UFC.
ADVERTISEMENT
Article continues below this ad