Dwayne Johnson & Conor McGregor Net Worth Comparison: Who Is Richer?
Published 05/15/2022, 8:45 AM EDT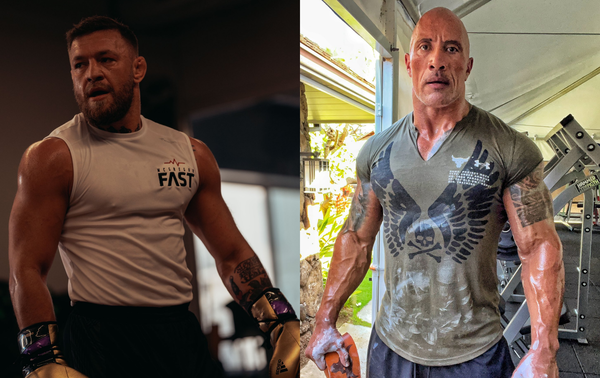 Conor McGregor and Dwayne Johnson are two of the most popular figures in the entire world. McGregor is a UFC fighter and also a former two-division champion in the promotion. Dwayne Johnson is a former WWE wrestler and now a very successful Hollywood actor. Both stars are extremely well paid and today we will take a glimpse into their net worth.
Conor McGregor: Net worth
ADVERTISEMENT
Article continues below this ad
In a time when Mixed Martial Artists were not paid well when compared to other combat sports athletes, McGregor changed the entire landscape of the sport. Conor McGregor is currently the richest UFC fighter. The Irish Superstar has earned $25,102,000 salary in his 14 UFC fights. McGregor's net worth is estimated to be $200 million.
In 2021, Forbes named Conor McGregor, the richest athlete in the world. Forbes reported that over 12 months, McGregor had collected over $180 million.
Out of the $180 million collected by McGregor, $150 million come from the sale of his majority stake in Whiskey Brand 'Proper 12'. Adding to his income apart from fighting, McGregor made $158 million through endorsements. McGregor also recently purchased a pub by the name of The Black Forge Inn.
Dwayne Johnson: Net worth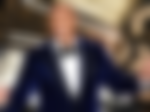 Dwayne Johnson, also popularly known as 'The Rock', is arguably one of the greatest wrestlers to have stepped foot in a ring. After a successful stint in the WWE, Johnson set his foot in Hollywood. Having starred in multiple blockbuster movies, Johnson became an instant hit among fans.
Johnson is currently one of the richest actors in the world. The Rock's' net worth is estimated to be around a staggering sum of $800 million. Johnson's wealth comes from his 30-40% stake in Teremana Tequila. The estimated value of the brand is $2 billion. In 2018-2019, Johnson was the richest actor in the world, earning $89.5 million. In 2021, Forbes reported Johnson to be the highest paid actor.
It is also reported that Johnson earns about 15 percent of the revenue from big-budget movies. The former WWE star turned actor reportedly earned $700,000 for his famous TV show, Ballers.
Net Worth comparison between Conor McGregor and Dwayne 'The Rock' Johnson
ADVERTISEMENT
Article continues below this ad
As of 2022, Dwayne Johnson's net worth is higher than that of UFC superstar Conor McGregor. It is difficult for any athlete or celebrity to match the wealth of Johnson. Over the years, Johnson's roles in big blockbuster movies have helped the actor earn a lot of money. With more projects lined up, Johnson's wealth is expected to increase.
| | | | |
| --- | --- | --- | --- |
| Year | Net Worth | Conor McGregor | Dwayne Johnson |
| 2018 | | $99 Million | $124 Million |
| 2021 | | $200 Million | $320 Million  |
While it may seem tough to reach and cross the net worth of Dwayne Johnson, nothing is impossible for Conor McGregor. The Irish superstar earns big money through his fights. The Irish Superstar walked out with $130 million when he boxed Floyd Mayweather. With many big fights lined up, we might see a significant rise in the wealth of Conor McGregor.
ADVERTISEMENT
Article continues below this ad
Watch This Story: Conor McGregor's Super Human Transformation After the Horrific Injury at UFC 264
While many report similar figures, there is a possibility of their net worth being independent of the above figures because of undisclosed sources of income.