'Eagle Omelette'- Here's What Khabib Nurmagomedov Did Before the Conor McGregor Fight
Published 03/22/2021, 9:35 AM EDT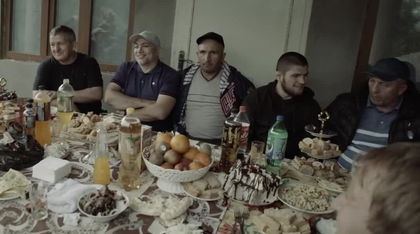 ---
---
UFC Featherweight Dan Ige sat down with Marc Raimondi from ESPN and went over some interesting stories about Khabib Nurmagomedov recently.
ADVERTISEMENT
Article continues below this ad
'50K Ige' made an appearance to talk about his most recent victory over Gavin Tucker at UFC Fight Night. However, the timing of his interview coincided with the news that Nurmagomedov was well and truly retired from MMA.
'The Eagle' fought last at UFC 254 and defended his belt against the interim champion Justin Gaethje via submission. Following the statement victory, Khabib Nurmagomedov took off his gloves and announced his retirement to the world.
ADVERTISEMENT
Article continues below this ad
While ploys have been made to get him to return for a 30 fight, it's now clear that Nurmagomedov is truly done.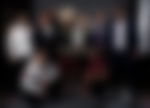 Nurmagomedov is expected to delve into his role as a coach and bring up the next generation of Dagestani fighters. Islam Makhachev and Umar Nurmagomedov are just a few fighters under the tutelage of 'The Eagle'.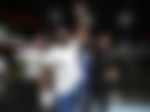 Dan Ige spills the beans on the 'Eagle egg omelette'
Ige detailed an interaction he had with Khabib Nurmagomedov ahead of the latter's match-up with Conor McGregor. The exchange was interesting, to say the least, and goes a long way to showcase Nurmagomedov's affable nature.
Many fans and fighters have nothing but good things to say about 'The Eagle' based on prior run-ins.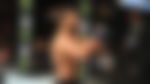 "I think it was before the Conor fight. I want to say we're in Las Vegas and it's Wednesday or Thursday. He's about to cut his last how many ever pounds he was to cut and the dude made me an omelette. He's like 'Brother, let me make you eggs, Eagle eggs.'
ADVERTISEMENT
Article continues below this ad
"And I'm like, 'Bro, you're fighting it's okay. He said, 'No brother, let me cook you eggs' and he made his little omelette, it was actually pretty good however he made it. He made the Eagle egg omelette."
The MMA community is sure to introduce 'Eagle eggs' into the MMA lexicon, much like Tiramisu was back in the day. There have been several tributes talking about Khabib Nurmagomedov's personality outside the cage.
As time goes on, his stock will merely rise based on the bonds he's formed with the who's who in the MMA world.
ADVERTISEMENT
Article continues below this ad