'Easily the Toughest Guy I Fought' – Beneil Dariush Praises Tony Ferguson Following UFC 262
Published 05/16/2021, 9:53 AM CDT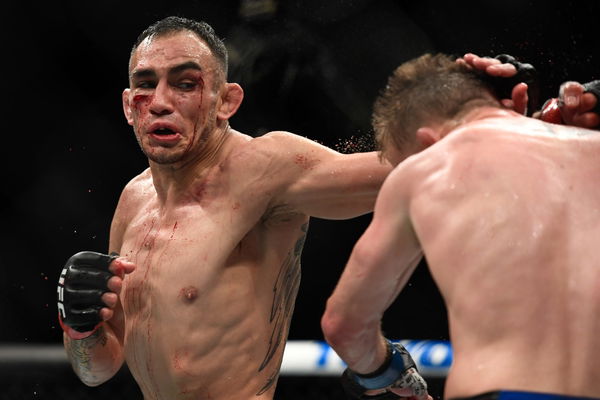 ---
---
The UFC 262 was an event made up of some glorious fights and one such fight was between Beneil Dariush and Tony Ferguson. The fight was an important one in respect to the Lightweight division, as on the same night the new UFC Lightweight champion was to be crowned.
ADVERTISEMENT
Article continues below this ad
Both Dariush and Ferguson were looking for a win and make their way towards an eventual title shot. It was Dariush who came up victorious in the end as he defeated Ferguson via a unanimous decision. This loss was Ferguson's third in a row since his 12 match UFC winning streak ended against Justin Gaethje.
Dariush dominated the fight, and 'El Cucuy' never seemed to get any momentum. Dariush implemented takedowns fairly easily and when on the ground Dariush's superior ground control came to the forefront.
ADVERTISEMENT
Article continues below this ad
Although Ferguson ended up on the losing side, his opponent Dariush praised him and called him one of the toughest guys he has ever fought.
Dariush said, "Easily the toughest guy I fought, never even thought about quitting and I pushed hard and a lot of people break and he didn't break you know, respect to him."
Did Tony Ferguson surprise Beneil Dariush?
We know Tony Ferguson for his unorthodox fighting style and his ability to surprise anyone in the ring. Therefore, it came as no surprise that even Dariush was a bit taken aback by 'El Cucuy's' tactics.
"Tony was still hard because normally I do so much better on the ground with people. He defended everything. I never really had him in danger. He had in weird positions that he grabbed, something I was unfamiliar with but overall very grateful for the fight."
ADVERTISEMENT
Article continues below this ad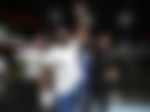 "I didn't really know how the fight was gonna be and he didn't really turtle much; he didn't risk a lot to get up so, he's totally different than what I expected."
After this victory, Dariush has opened a way that could lead up to an eventual title shot. For Ferguson however, things look bleak after he suffered his 3rd loss in a row. Now many people have called out for his retirement and it would be interesting to see where 'El Cucuy' goes from here.
ADVERTISEMENT
Article continues below this ad
What do you think, will Tony Ferguson retire or will we see him back inside the Octagon once again?