Eliminating T.J. Dillashaw Not a Problem for Cory Sandhagen
Published 02/11/2021, 10:07 AM EST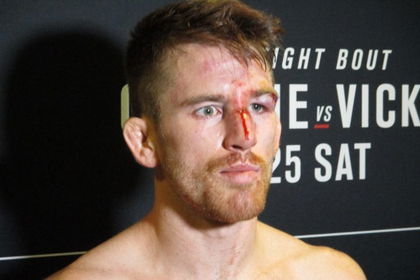 ---
---
Cory Sandhagen provided the performance of his life as he knocked out Frankie Edgar with a flying knee inside 30 seconds of their fight in the co-main event of UFC Fight Night 184 this past weekend. 'Sandman' believes nothing less than a title shot should be next for him. He has certainly earned the right to call his shots with his body of work.
ADVERTISEMENT
Article continues below this ad
On the other hand, the UFC is setting up a comeback for T.J. Dillashaw to the bantamweight division. Champion Petr Yan indicated his desire to fight the former champion after fighting Aljamain Sterling at UFC 258. Sandhagen doesn't like those suggestions and believes Dillashaw shouldn't get a title shot before him. He is ready to eliminate 'Killashaw' himself if needed.
"Yeah, man. Uh, yeah, of course, there's concern because like I said, Man, like the UFC. It's a business, man, and they and they, and they operate like a business and, and TJ is much bigger name than I am, he'll probably get more sales for stuff, maybe then I will," said Sandhagen.
ADVERTISEMENT
Article continues below this ad
"And you know that that's concerning for me. That being said, Man, like, I don't want them to just feed TJ some, like, really, you know, lackluster fight, just so that they can say that he's coming off of a win and this and that," he added.
"So, I mean, if it comes down to it, man, like, you know, I think that I should be the next one fight for the title. But if we need to eliminate another option, which is TJ, then like, I'll fight TJ and then fight for the title too," added 'Sandman'.
ADVERTISEMENT
Article continues below this ad
Cory Sandhagen open to fighting anybody to get a shot
Sandhagen says if he doesn't get a title shot next, he will keep fighting everybody until the UFC is forced to hand him his shot. But he has faith that the promotion will give him the next shot to face the eventual winner between Petr Yan and Aljamain Sterling at UFC 259.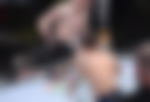 Who should get a title shot first? Sandhagen or Dillashaw? Or should both men face each other for an eliminator?
ADVERTISEMENT
Article continues below this ad