Elon Musk Says He Does Not Fret on the Existence of Aliens on the 'Joe Rogan Experience' Podcast
Published 02/12/2021, 7:59 AM EST ---
---
SpaceX CEO Elon Musk made a returning appearance on the Joe Rogan Experience podcast to delve into all things interesting. Musk has become somewhat of a cultural figure for several reasons, none more so than his branding and vision. He's arguably the biggest face in the interplanetary travel realm and this plays into Joe Rogan's wheelhouse like a charm.
ADVERTISEMENT
Article continues below this ad
Not to mention, his endeavors regarding all things Space related means that Aliens are often introduced into the conversation. Joe Rogan isn't one to skip out on a conversation surrounding extraterrestrial life and he jumped right into it. When Musk and Rogan link up, there's no doubt that fans of the podcast are in for a treat.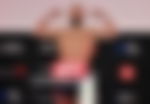 ADVERTISEMENT
Article continues below this ad
Elon Musk gets inter-orbital with Joe Rogan
The UFC commentator in Joe Rogan made sure to enquire about whether the presence of Aliens is a consequential topic to Musk. Chiefly, it comes in as a valid question considering that the architect of Tesla is heavily invested in all things related to Space. However, Elon Musk was quick to shutdown Rogan and said that he had 'Zero' interest in extra-terrestrial beings.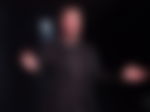 "I don't know man they [Aliens] sure are subtle. I mean if they wanted us to know, they could just show up and walk down Main Street, you know like 'Hey, I'm an alien. Check me out. Here's my spaceship, just landed in the middle of Times Square.' We'd be like 'Okay, we believe you'. So whatever…they are very subtle with Aliens."
ADVERTISEMENT
Article continues below this ad
"Zero, I mean if they show up I'm like great, okay this is new information. This is new information like where were you guys until now."
Fans of the podcast certainly derived a lot from the aforementioned sit down as it's always a unique experience. Having someone like Musk candidly speak on topics that are extremely popular certainly serves as a great podcast listen. There's no doubt that Joe Rogan will be looking forward to hosting the Tesla frontman multiple times going forward. His podcast has been pulling in exceptional numbers and comes in as the powerhouse in the podcast world.
ADVERTISEMENT
Article continues below this ad