Israel Adesanya Breaks Down His Love for Anime and Why it's a Source of Strength in his Life
Published 03/01/2021, 9:24 AM EST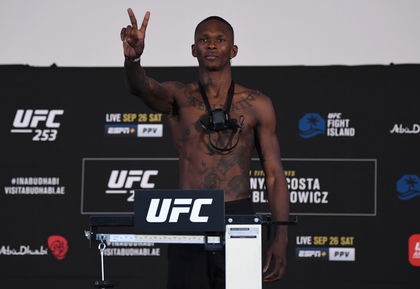 ---
---
UFC middleweight champion Israel Adesanya is amongst one of the most popular fighters to grace the UFC's octagon. Unlike megastars of the past, Adesanya has brought his own flair and personality to the fight game.
ADVERTISEMENT
Article continues below this ad
MMA fans have flocked towards the City-Kickboxing stand-out, who has garnered a massive fanbase in a short span of time. A huge reason for his popularity amongst the new age MMA fans comes in due to his affinity for anime and popular culture.
Adesanya is a contemporary athlete who is in tune with the trends and occurrences of pop culture. What's more, he's not afraid to voice his quirky passions, and this has endeared him to the MMA world.
ADVERTISEMENT
Article continues below this ad
Israel Adesanya: The UFC's most contemporary superstar?
Adesanya's moniker itself is derived from a popular animated show production known as Avatar: The Last Airbender. While this may not be enough to instantly indoctrinate him 'into the culture', Adesanya is much more than a mere fan.
What's more, he's spoken about wanting to pursue a career in animation once it's his journey in MMA is done and dusted.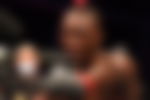 An interview from 2019 perfectly encompasses why 'The Last Stylebender' has managed to truly speak to a new audience in MMA.
Adesanya sat down with ESPN and broke down his passion for a wildly popular anime called Naruto. His in-depth understanding of the dynamics and character portrayals offers an insight into his fiery passion.
"Naruto's cool. Where do I start?," said Adesanya, "Naruto is just a kid but he's a kid who inspires me based on the way he was brought up and his will-power; his will-power really inspired me, and his morals that he has for his friends and his family, and his code."
'The Last Stylebender"- Source of strength
Additionally, Israel Adesanya also revealed that anime was a source of his strength during active competition. He acknowledged the fact that these characters were mere animations, however, the emotions they conveyed were clearly impactful.
ADVERTISEMENT
Article continues below this ad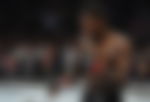 "His ninja code could never be broken, and I really respect that; not just him but a few other characters like Rock Lee and Shino, Akamaru or Shikamaru; a lot of them.
"I draw strength from characters that aren't even 'real', quote-unquote, because they're animated. But they're real for me and it's all about what's in here, what you feel in here [the heart] and I can relate to those guys more than I can to some of the great leaders of our time."
ADVERTISEMENT
Article continues below this ad
'The Last Stylebender' has absolutely captivated fans and media members alike with his off-road personality. However, his interest in 'geeky' things hasn't stopped him from being an absolute tyrant in the cage.