Every UFC Knockout of Johnny Walker
Published 02/10/2021, 1:20 PM EST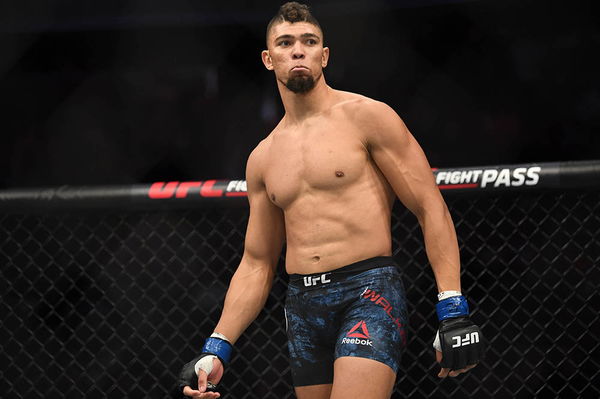 ---
---
Walker Johnny da Silva Barra de Souza, better known as Johnny Walker, is a young Brazilian mixed martial artist who is a ranked UFC fighter. He entered the company in the year 2018. The UFC President Dana White organized the Tuesday Night Contender Series, which gave Johnny an entrance to the UFC. He earned a contract as a result of his win against Henrique da Silva in 2018.
ADVERTISEMENT
Article continues below this ad
He defeated his opponent through a unanimous decision given by the judges, which sealed his spot at the UFC. There was no looking back after this for this young Brazilian fighter. Johnny's career at UFC has been amazing and has been filled with astounding finishes. 
ADVERTISEMENT
Article continues below this ad
This young, vibrant talent is definitely set for a great career in UFC and seems to be focused on his upcoming fights. In an interview, Walker revealed that he was more focused and solely dedicated to his fighting. The words will prove ominous considering his stellar ran to this point. Walker showcased a glimpse of his finishing ability in his debut itself.  
Johnny Walker's UFC debut 
This was Walker's debut fight, and he was up against Khalil Rountree Jr. The bout took place at UFC Fight Night 140 on 17 November 2018. Walker won his UFC debut via knockout; that too, in the first round of the bout. Walker looked outstanding right from the beginning of the bout.
He just blasted Rountree Jr with a head kick as soon as the bout started. A strong elbow hit and Rountree was not able to get up again and he KO'ed Rountree Jr. To add another feather to his cap, the debutant also received the Fight of the Night Award for this amazing victory.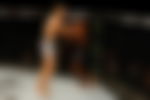 Johnny Walker vs Justin Ledet: The fight that ended in 15 seconds!
What a knockout fight this was! Walker fought Justin Ledet in the second match of his UFC career, and this bout earned him his second 'Performance of the Night' Award. The fight didn't even last for 15 seconds, and Johnny Walker defeated Justin Ledet via knockout in the first round of the match on February 2, 2019.
A head kick, a soccer kick, and a spinning back fist; this was all Walker needed to bring Ledet down. There were a follow up of punches and strokes after that and then the referee had to enter to save Ledet and then Walker has to his second win to his name.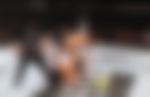 Johnny Walker goes up against Misha Cirkunov
This bout was against the amazing fighter Misha Cirkunov. This memorable bout took place at UFC 235 on March 2, 2019. Walker once again won this amazing match via knockout in the first round of the match. A flying knee is all that Walker needed to make his winning move.
Walker didn't stop and kept punching Cirkunov while he was on the ground. Nobody could have stopped him from winning the bout after giving an amazing performance at Las Vegas. Unfortunately, he also dislocated his shoulder while celebrating his win. On the bright side, he received his third Fight of the Night award for his win.
The comeback bout: Walker vs Ryan Spann
ADVERTISEMENT
Article continues below this ad
Comebacks run in Walker's blood. After facing two losses, he made a comeback with his fight against Ryan Spann. This was one of the most interesting and must-watch matches of 2020. This match took place at UFC Fight Night 178 on September 19,  2020. With 70% striking accuracy over Spann's 43% striking accuracy, this was a win-win situation for Walker.
Read: WATCH: Johnny Walker Destroys Ryan Spann After Nearly Getting Knocked Out
Walker's fight-ending elbow strikes just blew away everybody's mind. Spann could not stand for sometime after that. The exchange of punches and kicks went on after that. With one good connection Johnny finished the match. He proved that he is here to make a mark for himself. The vibrant talent won the bout by knockout in the first round of the match.
ADVERTISEMENT
Article continues below this ad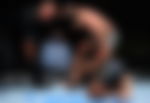 Given his performances so far, the 28-year-old is definitely here to make a mark as one of the greatest mixed martial artists in the history of UFC. This young dynamic talent is all set to make history in the UFC. His way of knocking out opponent inside the cage and his confidence will definitely take him a long way in his fighting career.