Everything You Need to Know About the Joe Rogan Experience Podcast
Published 02/24/2023, 3:30 PM EST

Follow Us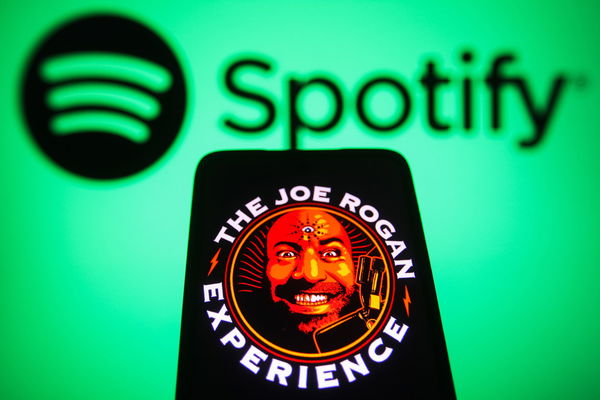 The UFC color commentator, Joe Rogan, boasts massive fame in the fields of comedy and podcasting as well. Rogan is a seasoned comedian who started off his journey from the year 1988 and still keeps himself relevant. The 55-year-old also made his entry into the world of podcasting in the year 2009 with his podcast named 'The Joe Rogan Experience'. Since then, it has been a long journey for Rogan and his podcast to finally become one of the most coveted podcasts ever created. 'JRE' has also bagged the apex spot in 'Spotify's' Top Podcasts list multiple times.
The Joe Rogan Experience
As already said, the coveted podcast of Joe Rogan is called 'The Joe Rogan Experience'. The autobiography of the noted rock musician, Jimi Hendrix, called 'The Jimi Hendrix Experience', inspired the name of Rogan's talkfest. Rogan has been vocal about his love for Hendrix quite a number of times.
ADVERTISEMENT
Article continues below this ad
Also, regular followers of the podcast will know that there is no fixed agenda to this podcast. It involves the guests talking to the former martial artist about random issues and presenting their views on them. 'JRE' is also the place where people get to know a lot about the whereabouts and experiences of the 55-year-old. So, a lot might agree that the name of Rogan's podcast truly serves its purpose.
History and launch of Joe Rogan's podcast
Joe Rogan's podcast traces its roots back to 2003 when he hired Brian Redban, the first producer of 'JRE'. The former Fear Factor host had launched his own website and was looking for someone to work for him as the editor of his website videos. Rogan noticed the weird habit of "recording everything" that Redban had got, which made him even more eligible for his job.
After experiencing a surge in the demand for content from Rogan's website followers, the duo worked out a process to broadcast the live stream of the UFC commentator's green room footage from his comedy shows on Justin.tv. Finally, Rogan brought up the idea of hosting a live stream with both of them sitting at their homes, which we today see in its current form as 'JRE'. The former martial artist was reportedly inspired to adopt the current theme after he visited a couple of other talk shows named Opie and Anthony and the live Ustream show of Anthony Cumia named 'Live from the Compound'.
Rogan also followed their path by launching his podcast on Ustream, which had its first episode aired on 24 December 2009. Initially, he had also decided to follow a weekly broadcast schedule for 'JRE'.
Rogan also talked about the first episode of JRE. He stated that both he and Redban were "sitting in front of laptops bullshitting" for most of the episode.
The Joe Rogan Experience YouTube era
'JRE' moved on to YouTube in the year 2013. Viewers could now watch full video episodes of Rogan's podcast under the YouTube channel named 'PowerfulJRE'. However, the latter half of 2013 saw Redban facing difficulties in keeping up with the 55-year-old's desire to increase the number of episodes each week. It finally led to Redban giving up his roles related to 'JRE'.
Jamie Vernon took over the responsibilities of Redban and stands with 'JRE' to date. Rogan's coveted podcast had to go through a number of location changes before finally getting to the private studio that Rogan acquired in Woodland Hills, Los Angeles. The podcast continues to be shot at the same studio to date.
The Joe Rogan-Spotify deal
The immense popularity of 'JRE' brought it to the notice of the online music streaming application giant 'Spotify'. In May 2020, they finally acquired the broadcasting rights to Rogan's coveted podcast at a hefty cost of $200M. However, it may be said that 'JRE' has been quite a successful bid for Spotify. The New York Times reported that 'JRE' was Spotify's biggest podcast achieving massive viewership across 92 other marketplaces including the US.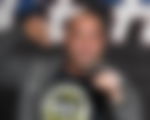 The Spotify Chief Executive, Daniel Ek, considers exclusive content like 'JRE' to be a crucial factor. He also reportedly spoke to his employees about how such content can help them in keeping up with other tech giants like Apple and Google.
Joe Rogan's Spotify controversy
'JRE' had also seen its fair share of controversies over time. The biggest blow to the podcast came when multiple noted celebrities and even Spotify employees raised their voices against it. They accused Rogan of spreading misinformation regarding COVID-19. The seasoned comedian stated that he was using the drug 'ivermectin' to treat his own COVID infection. Rogan also derided the usage of COVID vaccines, which many believed could form a narrative in his viewers as well.
His nonchalant takes on COVID also had about 270 scientists, doctors, and other medical professionals writing to Spotify, expressing their concerns about the spread of misinformation by Rogan's podcast. The issue got really serious when a lot of other noted celebrities like Niel Young, Prince Harry, Meghan Markle, and some others became vocal about Rogan's spread of misinformation through 'JRE'. Some others accused him of bringing racism into his commentary. A lot of them wanted all of their content to be removed from Spotify, while others motivated the masses to stop using Spotify.
 

View this post on Instagram

 
The burning controversy even had the JRE host issuing an apology, clarifying that he didn't intend to spread misinformation. However, the then-US president had to come out in his support, stating that he didn't need to apologize to everybody. The controversy dissolved with Spotify removing about 70 episodes of 'JRE'.
How much does Joe Rogan pay his guests for podcasts?
This is a question that has raised many eyebrows over the course of time. But does Joe Rogan actually pay his guests to be in his podcast episodes? Well, as reported by some sources, 'JRE' guests do not receive any payment for appearing on Rogan's podcast. However, 'the UFC color commentator' is generous enough to organize flights and accommodation facilities for guests sometimes.
A person named Joey Bowers has answered the same question on Quora. He stated, "I have worked professionally with some of his former UFC guests and can therefore tell you unequivocally that no, they do not get paid to be on his podcast."
There are also some other sources stating the same. Hence, it might be said that Rogan's guests don't get paid to be in his podcast episodes.
Where and how to listen to Joe Rogan Podcast?
People wishing to become 'JRE' viewers can do it mostly without any hassles. 'The Joe Rogan Experience' can be easily viewed from tablets, smartphones, and PCs. However, smartphone and tablet users will have to download the Spotify app for it. Once they have it, 'JRE' will be free to view. Whereas, computer users will be required to visit Spotify's official website from where they will be able to watch it.
Watch this Story – Dwayne Johnson Gets Defended Against Joe Rogan Accusations
The viewer count of 'The Joe Rogan Experience' speaks volumes about its popularity. Even at times of being criticized by noted figures, 'JRE' hardly took a hit on its viewer count. Also, achieving the supreme spot in Spotify's 'Top Podcasts' list isn't a cakewalk after all.
ADVERTISEMENT
Article continues below this ad
ADVERTISEMENT
Article continues below this ad
Edited By: Vineet Nandwana