'Everything's Got Bad Intentions Behind It'- Chael Sonnen Points Out Jiri Prochazka's Malice
Published 05/06/2021, 10:16 AM EDT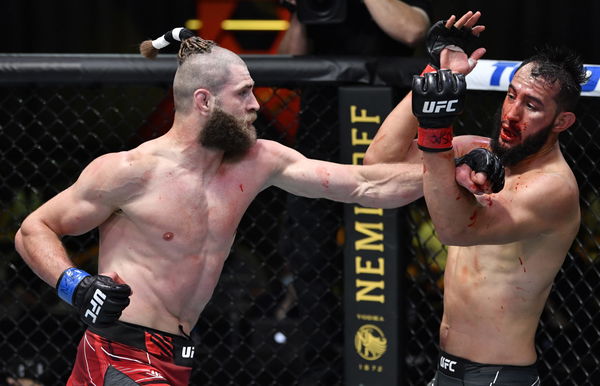 ---
---
Former 3-time UFC title challenger, Chael Sonnen, has been all praise for Jiri Prochazka lately. The former RIZIN light-heavyweight champion is now 2-0 in the UFC. A devastating spinning elbow knockout of top contender Dominick Reyes marked his second finish in the promotion. 'Denisa' knocked out Volkan Oezdemir in his promotional debut in a spectacular manner.
ADVERTISEMENT
Article continues below this ad
"Ariel, this guy Prochazka is a big problem, and that's a word that I'm stealing from the legendary trainer Clayton Hayes, but Clayton sent me a text after this match. In fact, about a minute before they've even concluded, he said, this guy's a problem.
"Are you watching them? Are you seeing the link that you see in the range? Are you seeing all his shots are powerful? He wants to hurt everything Ariel. He wants to punch you in the mouth and hope your leg breaks. Everything's got bad intentions behind it," said Sonnen.
ADVERTISEMENT
Article continues below this ad
"To go out and do what he did, particularly against Dominick Reyes. Yes, I think that we learned a lot, even if he's only been in there twice. Not to mention that was a main event. It didn't get the championship rounds, but you still understand the point so that you can have a little bit of ice going through your veins to carry and carton to go into those positions to get elevated to number two," added 'The Bad Guy'.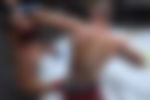 "I thought his interview told us a lot. And I don't mean in the words. I mean in the demeanor, the fact that he wasn't huffing and puffing, the fact that he didn't have a big adrenaline dump. It was almost as though he expected to have victory," Sonnen said further.
Is Chael Sonnen right about Jiri Prochazka?
Sonnen believes Reyes was actually very good in the fight. But Prochazka just turned out to be too much for 'The Devastator' to handle. "I would like to add this: I think the Dominick Reyes is as good as Dominick Reyes has ever been. I think Dominick Reyes is fighting the hardest guys in the world on any given night and you're gonna have a couple that go against you," said Sonnen.
ADVERTISEMENT
Article continues below this ad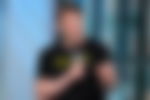 "But I would like to mention that as a way of serving Prochazka the set up to these techniques to set up to what he was doing to do that on somebody as big and long as Reyes. If you can get to Reyes's his chin, you can get to anybody's chin," he further added.
'Denisa' is expected to fight for the belt next after the light-heavyweight title fight at UFC 266. If he fights another contender in the meantime, remains to be seen.
ADVERTISEMENT
Article continues below this ad