Ex-Navy SEAL Shocks Joe Rogan With the Real-Life 'Iron Man' Suits Project Revelation
Published 06/05/2022, 10:00 AM EDT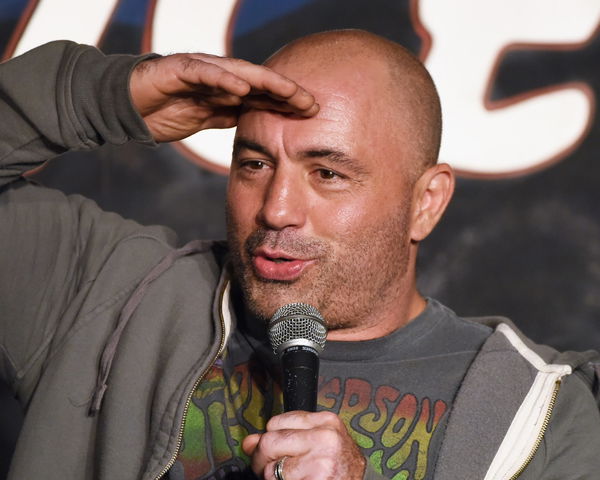 The famed podcast, The Joe Rogan Experience, created some buzz with one of its recent episodes. Longtime UFC color commentator Joe Rogan is not in unfamiliar territory with this, since he's used to all the noise the content on his show has generated over the years. The recent popular topic involved the real-life Iron Man suits.
The JRE #1827 featured retired Navy SEAL Kristin Beck; The guest had fascinating information about the 'Ironman project' she worked on.
ADVERTISEMENT
Article continues below this ad
Beck said, "It was the Ironman project. So, we're trying to build the suit. We've been working on it for a long time."
Rogan noted, "Really, I didn't know that?" Beck continued, "I was on the beginning of the project. It was called Carnivore at first. And a few other names… It's changed so much right now; It's all kinds of materials. I mean Titanium, Carbon Fibre, all the top stuff."
When Rogan wondered, "It's supposed to fly?" Beck offered, "It's gonna do a lot of stuff."
The Ex-Navy SEAL further talked about the features of the suit, while Rogan had many questions to ask. At one point, Beck suggested they should be careful talking about this stuff. However, she mentioned, "Iron man [project] is not classified anymore. They've talked about it"
Anyhow, coming to Rogan's bread and butter UFC, the JRE host got introduced to Trevor Wittman's glove on his podcast. Coach Wittman started a project to have gloves that were specially designed for MMA. And his main motive was to remove the eye pokes.
Joe Rogan talks about MMA gloves design
Almost every second UFC event has bouts with eye pokes. In most cases, the fighters get away with it without a point deduction. Rogan has previously pointed out the design of the gloves as one reason for fighters poking each other in the eye on accident.
ADVERTISEMENT
Article continues below this ad
On JRE MMA Show #90 with Rashad Evans, former light heavyweight king and TUF winner showed coach Trevor Wittman's gloves to the longtime UFC color commentator.
Wittman's gloves had a curved design instead of the straight ones the UFC uses. Rogan wore the gloves and said, "That's way better. Like, the old pride gloves. Good padding too. I like them a lot. It's definitely better than the ones UFC is using right now."
ADVERTISEMENT
Article continues below this ad
WATCH THIS STORY – Luke Rockhold Being Socially Awkward
What do you make of Kristin Beck's revelation? Share your thoughts in the comments section.