'Explosive. Danger. Early': Mike Tyson's Ex-Coach Predicts Conor McGregor vs Dustin Poirier 3
Published 07/10/2021, 1:31 PM EDT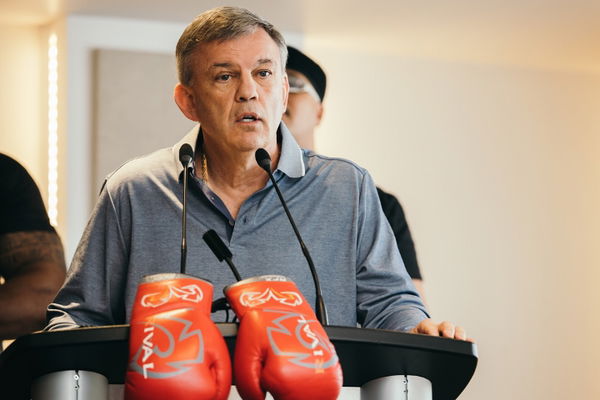 ---
---
Conor McGregor and Dustin Poirier will meet in the octagon tonight to settle their 1-1 score. In an interview ahead of UFC 264, Teddy Atlas recently shared his predictions for the mega-trilogy fight. The veteran boxing coach shared that Conor McGregor will open most likely with an explosive start. He added that Dustin Poirier ate all left-hand jabs thrown by McGregor in January and said that it could prove to be a problem in the third fight.
ADVERTISEMENT
Article continues below this ad
Teddy Atlas believes that Conor McGregor's left hand will be key to his victory this time around. He posited that his long reach always creates the difference in his fights. Atlas added that Conor McGregor won several rounds against Floyd Mayweather as well, because of the length in his reach.
ADVERTISEMENT
Article continues below this ad
"Explosive. Danger. Early. You know I'm not giving you any special news memo telling you that. We know that Conor's a fast starter. We know that supposedly he can gas late and all that stuff which I don't really pay attention to. But the danger really will be early. It will be in the length of Conor's left hand. He's got a long right hand too," said Teddy Atlas.
Watch This Story: Top 5 UFC fighters with the highest significant strike accuracy
Mike Tyson's ex-coach also added that even though Poirier could eat all of McGregor's shots in the second fight, he could not defend and block them. Atlas believes that Poirier's ability to gauge distance right from the start could be key in McGregor's shot at winning this trilogy.
Will Conor McGregor rely on his infamous left hand?
While most experts and analysts have been focussing on Conor McGregor's inability to defend the stinging calf-kicks, Teddy Atlas observed a flaw in Dustin Poirier's performance at UFC 257.
"He didn't judge the distance right. That's going to play out right away, whether or not Poirier is judging that no-man's-land," said Atlas.
Teddy Atlas believes that Dustin 'The Diamond' Poirier could not block any jabs thrown his way in January. He said that even though he was able to eat all of those shots, Conor McGregor just might look to double down on his left-hand shots in tonight's fight.
ADVERTISEMENT
Article continues below this ad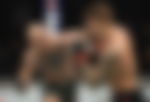 Among others, Conor McGregor has dropped Dustin Poirier once before in 2014. Donald Cerrone fell victim to McGregor's unique striking in 2020 as well. If Teddy Atlas is right with his observation, the fans might get to see Conor McGregor unleash the left hand on Dustin Poirier tonight. However, the Irishman never fails to surprise his fans with fresh additions to his arsenal.
Do you think Conor McGregor puts Dustin Poirier away in the initial rounds or do you see 'the Diamond' drag tonight's fight into deep waters?
ADVERTISEMENT
Article continues below this ad