Eye Pokes, Illegal Elbows and More: Every time Jon Jones Broke the Unified MMA Rules Inside the UFC Octagon
Published 07/23/2021, 1:35 PM EDT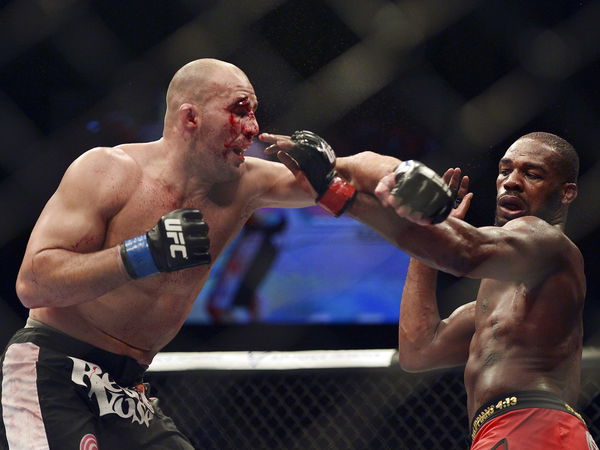 ---
---
UFC consensus GOAT Jon Jones is known for many things and his accolades under the bright lights stand tall. 'Bones' has been a force to be reckoned with for the better part of a decade and has always managed to win. However, there have been some close calls in his over-decade-long UFC run that have turned fans against him.
ADVERTISEMENT
Article continues below this ad
Jones has cultivated a somewhat anti-hero persona amongst the fans and it's not hard to see why. He's had multiple run-ins with the law as well as doping violations that have taken years off his prime. However, there have been some less significant incidents that have made fans raise their eyebrows, let's take a look at some of them.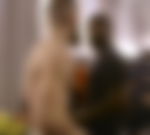 ADVERTISEMENT
Article continues below this ad
Jon Jones: Fair player or spoilt sport?
A major criticism pulled up by fans is Jon Jones' propensity to extend his fingers outwards and invariably catch fighters with eye pokes. Jon Jones already has a monstrous 84-inch reach that is made more lethal with his outstretched fingers. Despite being warned by referees on multiple occasions, Jones has landed such eye pokes on Daniel Cormier and Glover Teixeira, to name a few.
Another notable flagrant foul pulled by Jones came in his bout against Anthony Smith in 2019. 'Bones' landed a brutal knee to a downed opponent and visibly sent 'Lionheart' into the shadow realm. Had Smith decided to forfeit the bout and take the DQ win, Jones would have lost his belt in tragic fashion.
ADVERTISEMENT
Article continues below this ad
Fans continue to debate if Smith made the right call by not punishing Jones for his flagrant stunt. However, Anthony Smith has gone on record saying he's content with his decision to continue fighting despite knowing a loss was on the way.
Perhaps the most infamous blemish in Jones' UFC run is the fact that he has one loss to Matt Hamill that came via DQ. Unlike Anthony Smith, Hamill took the win once Jon Jones landed a series of illegal elbows to Hamill's dome. The elbows were off the '6-12 o'clock type that are outlawed in MMA for fear of damage to the skull.
ADVERTISEMENT
Article continues below this ad
While many feel this one isn't so much Jones' fault, it's hard to overlook the fact that he disregarded the referee's warning. To this day, it stands as a loss on Jon Jones' record and it's unlikely he'll be getting it overturned any time soon.
Read this story: Top 5 Biggest Rivalries in UFC History