Fans Pick UFC's Biggest Robberies Ever- Max Holloway and Georges St-Pierre Make the List
Published 01/09/2021, 6:02 AM EST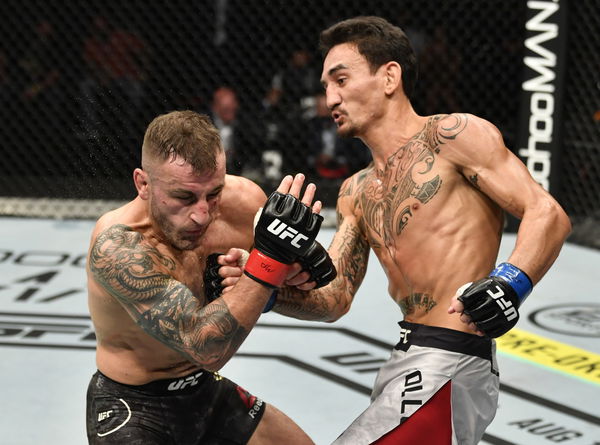 ---
---
MMA Journalist and broadcaster Karyn Bryant spoke out on her YouTube channel about the biggest 'robberies' in UFC history. A robbery is an often overused term in the MMA world when referring to a decision that seemingly went against a fighter. Chiefly, a case in which a fighter was 'robbed' from getting the decision win by the judges.
ADVERTISEMENT
Article continues below this ad
Fans often enjoy debating the biggest MMA robberies and Bryant leaned on the fans to share their insight on a shortlist. Moreover, this term is said to be overused, even in those cases when a fight was extremely close. The general consensus is that a robbery is to be quoted when the decision is egregiously against a particular fighter.
Karyn Bryant dives into the UFC history books
ADVERTISEMENT
Article continues below this ad
The famed presenter put forth a relatively solid list of marquee match-ups that have drummed up plenty of debate in recent memory. Additionally, the bouts that were listed out were championship match-ups, and the stakes were at an all-time high. For all intents and purposes, Bryant's list lies in close conjunction with that of fans as well.
"The main ones that people were talking about were Alexander Volkanovski vs Max Holloway 2. That was at UFC 251, a lot of people do think that Max won that fight… One of the big ones, GSP vs Hendricks, I was at the one, UFC 167…but a lot of people thought Johny Hendricks won that fight but of course, the fight did go to Georges St-Pierre so that's a major one."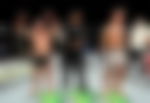 ADVERTISEMENT
Article continues below this ad
"Another big one here, of course, Jon Jones vs Dominick Reyes, that was from UFC 247. That one, obviously a little more recent. A lot of people thought Reyes won that fight, of course, Jon Jones did keep the title and got the win. Other one, the second time Amanda Nunes and Valentina Shevchenko fought."
"A lot of people think Valentina Shevchenko won that fight. It did go to Amanda Nunes, so now maybe there's talk that we'll get a third fight between those two champions one day. It's a possibility that one did go down at UFC 215. A lot of people think that went to the wrong person."
There's no doubt that Bryant put forth some solid picks especially the match-up between St-Pierre and Hendricks. GSP's final fight at welterweight is often the poster child for MMA robbery lists put forth by fans. Bryant's comprehensive years covering the sport has certainly enabled her to collate a meaningful list on a rather controversial topic.
ADVERTISEMENT
Article continues below this ad
Which fight do you list in a UFC result robbery debate?